Union Solidarity Under Attack at Staten Island E-ZPass Center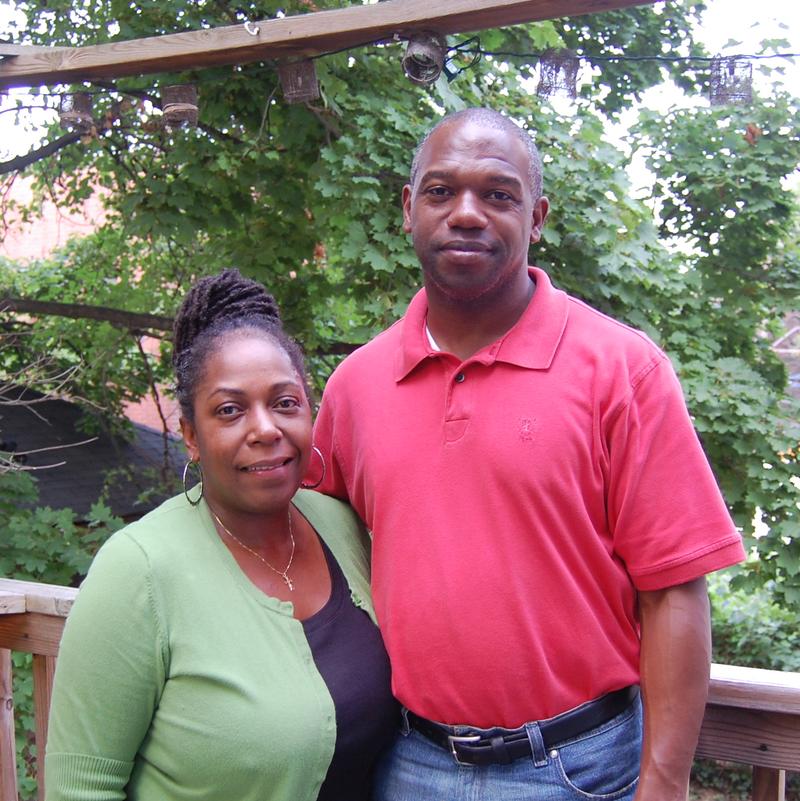 To see how support for a union at the E-ZPass customer service center on Staten Island has fallen off this year, all you have to do is show up on a Thursday. That's the day when workers there, as well as at other places where there are workers represented by the Communications Workers of America union, wear red shirts to show their solidarity. And what does it look like there?
"Christmas," Barbara Eliot, one union supporter, says. "It looks really red."
Or at least it used to. One recent Thursday, just a handful of people wore red in her department.
It's not that people don't want a union, she says. But, so many union supporters have quit over the past month, discouraged because their employer, the Xerox Corporation, tried to transfer them from their jobs answering e-mails from customers, to the more stressful job of answering phone calls. One after another, as many as 100 a day.
"I've had a lot of people come up to me since they did this and they go—'I don't know now,'" says Eliot, a 40-year-old single mother of two. "Seeing all those people go now makes them lose hope."
One of those who left was Bobby Moore, who, like Eliot, was a shop steward and tireless advocate of the union. He grew more and more frustrated as his employer, a company that was then called Affiliated Computer Services, challenged the validity of an election that the union won in May 2009. When Xerox bought that company this February, he became optimistic that his new boss would be more welcoming than the old one. But that hasn't turned out to be the case at all.
"People are getting fired, people are getting dismissed, losing their jobs," Moore says. "There's no recourse. There's no protection preventing this from happening."
In March, the company laid off 14 workers—though most, if not all, ended up getting re-hired. In June, the company met with officials from the Communications Workers of America to offer "a global settlement." Xerox proposed holding an entirely new election if the union would drop all of the unfair labor practice charges that it had filed with the National Labor Relations Board. The union, not seeing that as much of a settlement, refused.
The National Labor Relations Board, which was formed during the Great Depression to mediate labor-management disputes, shares much of the blame for the stalemate in Staten Island. President Barack Obama had been unable, until June, to get his nominees seated on the five-member board. With the board at less than a quorum, more than 100 cases from around the country are backed up. The Staten Island E-ZPass case is just one of them
For Moore, the dispute got even more personal when, one Thursday, in mid-June, he got a tap on his shoulder while working at his desk. He was told to go to the conference room.
"Three of them were sitting in a room so automatically my little antennas went up," Moore says. 
That day, Xerox told Moore, and about 20 other employees in his department, that they would be transferred. Instead of answering e-mails, they'd be answering live telephone calls—all day.
According to a statement provided to WNYC from Xerox, the transfers were made "to handle the normal ebb-and-flow of our business."
Moore, and other supporters, don't buy that explanation. He thinks the company, Xerox, was trying to break the union. The new job would be stressful—you answer potentially more than 100 calls a day. And supervisors can listen in. Moore worried he'd get graded unfairly—and fired at the first opportunity. The union filed an unfair labor practice charge because it's illegal to intimidate workers who try to form a union.
A week later, Xerox gave the transferred employees another option: they could quit, and take a buyout.
Moore thought about returning to a graphic design career he had put on hold five years earlier. That would mean giving up the health benefits for his family that led him to take the E-Z
Pass job in the first place. But his wife, Darlene, was in favor of that option. His blood pressure had grown worse as tensions between management and the union grew.
"When you are with someone for a long period of time and you see how things are affecting them, you have to make sacrifices," she says. "I mean we'll never be wealthy or whatever,
Moore figured his family could get by, financially, on his wife's salary as a legal secretary, and whatever he made as a freelance graphic designer. But he agonized for another reason—20 out of the 21 people who were being transferred were union supporters.
"I still had that sense of loyalty to that fight," he says. "And I felt that, to a degree, I would be abandoning that fight."
He got more and more discouraged. About a dozen strong union supporters were leaving and taking the buyout. So finally Moore decided to quit too—though he refused the buyout.
"I don't want to be that Jesus Christ," Moore says. "I don't want to be that martyr that they're nailing up on the cross."
But while Moore's departure meant he would no longer count as a member of the E-ZPass union, he has ended up working for it in a different way. The Communications Workers of America ended up hiring him on its organizing staff. Now, his job is to revive the flagging morale among the union supporters who are still working at E-ZPass.
WNYC asked Xerox to provide an employee who supports management available for an interview—as it did for the first installment of this series in March—but the company declined.