U.N. Appeals for Aid to Pakistan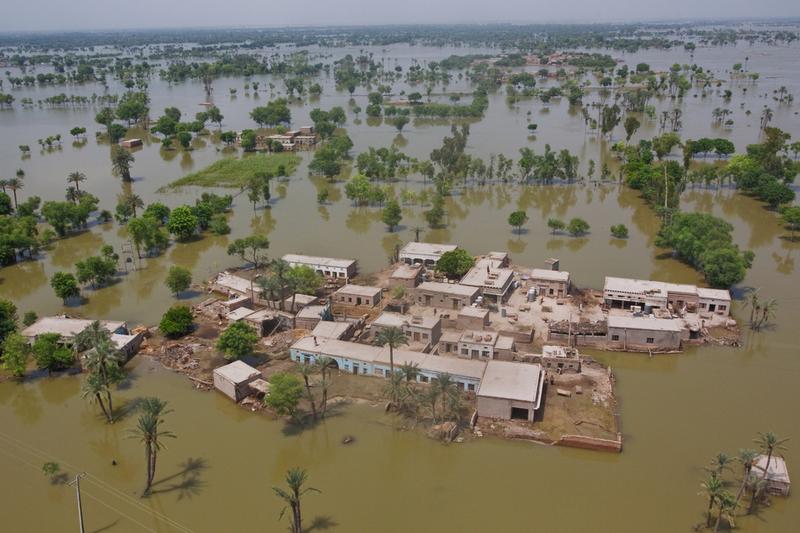 Renewed flooding swelled the Indus River in Pakistan on Friday, forcing thousands more people from their homes, according to The Associated Press.
The country, besieged by weeks of flooding, is preparing for the worst, as floodwaters are expected to move south. Flooding began in northwestern Pakistan in late July, following monsoon rains.

The United Nations estimates that more than 17 million people are in need. So far, the agency reports that it has raised nearly three-quarters of its $460 million goal, and has received promises of an additional $600 million separately. The U.N. is also asking for helicopters to help bring emergeny supplies and aid to an estimated 800,000 people only reachable by air.

In addition to the threat of displacement and disease, officials are also warning about the threat of increased violence. The AP reports that the Pakistani Taliban has rejected the presence of foreign aid workers in the country, claiming they have "other motives;" but the U.S. and the U.N. have indicated they will not be stopped by threat of violence.