Weather Delays Progress in the Gulf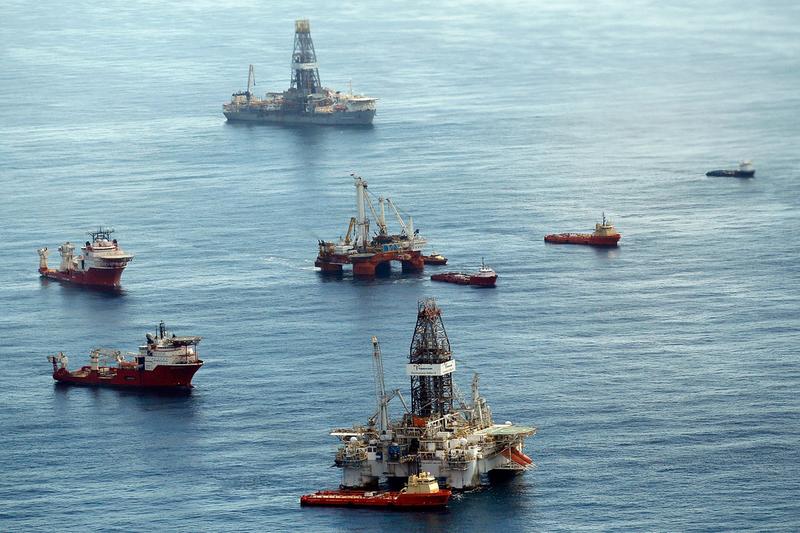 With waves six to eight feet high, Retired Coast Guard Admiral Thad Allen says efforts are on "weather hold," as crews prepare final operations on the damaged well in the Gulf of Mexico.
Speaking during a conference call on Monday, Allen said BP's next steps would likely be delayed two to three days. When weather conditions abate, he said, crews will attempt to remove a temporary containment cap that effectively stopped the leak in July. Then they'll try to remove a piece of damaged equipment known as a blowout preventer. As The Associated Press reports, the blowout preventer is a crucial piece of evidence that could prove useful during investigations into what caused the nation's worst oil disaster.
If those two steps are successful, Allen said crews will then replace the blowout preventer, and finish work on a relief well, which will be used to pump heavy cement into the bottom of the damaged well. That final fix was originally scheduled to take place after Labor Day, but may now be delayed once again.