Middle East Leaders Meet at the White House, Agree to Continue Talks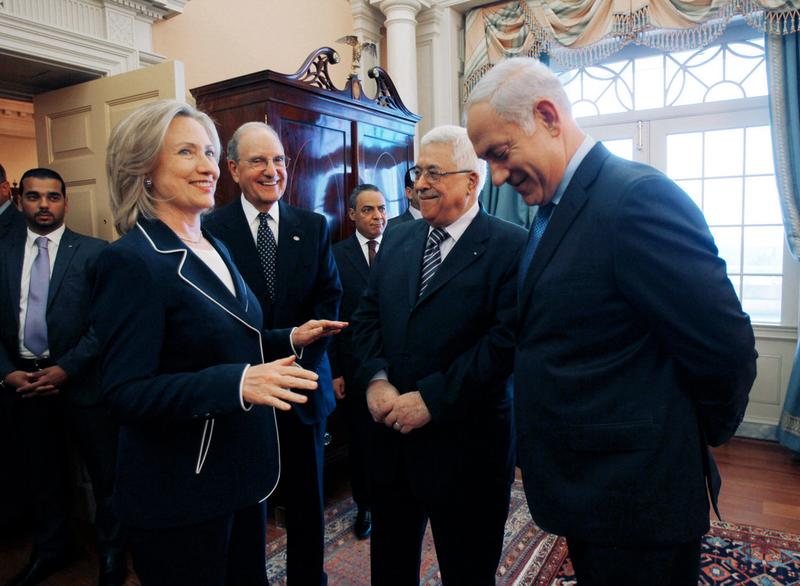 President Barack Obama reinforced U.S. support for achieving peace in the Middle East, as Israeli and Palestinian leaders met directly at the White House for the first time in nearly two years this week.
Obama met separately for one-on-one talks with Israeli Prime Minister Benjamin Netanyahu, Palestinian Authority President Mahmoud Abbas, Egyptian President Hosni Mubarak and Jordan's King Abdullah on Wednesday.
He also publicly condemned recent violence in the West Bank during a brief White House press conference with Netanyahu, adding that it would not deter peace talks from moving forward. On Tuesday, militants attacked a car in the city of Hebron, killing four Israelis. Hamas claimed responsibility for the attack.
"There are going to be extremists and rejectionists who, rather than seeking peace, are going to be seeking destruction," Obama said. "And the tragedy that we saw yesterday where people were gunned down on the street by terrorists who are purposely trying to undermine these talks is what we're up against."

Later, Obama held a second press conference at the White House, urging Middle East leaders to seize the opportunity to forge a lasting peace agreement.

"Our goal is a two-state solution that ends the conflict and ensures the rights and security of both Israelis and Palestinians," Obama said, adding that Abbas and Netanyahu "are two leaders who I believe want peace."
Netanyahu and Abbas agreed to continue talks in Egypt later this month, setting their next meetings for September 14 and 15.