Barber's Adagio: The Saddest Piece Ever?
It's well known that sad music can have a cathartic effect and help people get through sad times. That explains at least some of the appeal of the Adagio for Strings, a nine-minute lament written in 1936 by the American composer Samuel Barber.
The piece has frequently been chosen to mark occasions of public mourning; it was, for instance, played at the funerals of F.D.R., J.F.K., Albert Einstein and Princess Grace, and has appeared in the scores to a number of films, including The Elephant Man and Platoon. Several memorial concerts in the wake of 9/11 included the work as well.
Even the piece's pop-culture appropriations carry a melancholic tinge, whether the versions by DJ's and remix artists like DJ Tiësto and William Orbit, or the appearance in a Seinfeld episode. Thomas Larson, author of the new book The Saddest Music Ever Written: The Story of Samuel Barber's Adagio for Strings told us about "American's secular hymn for grieving the dead."
There are so many melancholic or tragic classical works -- Chopin's Funeral March, Purcell's Dido's Lament. Do you feel this is really the saddest piece ever written?
Yes, I do, and I try to make a case for that. I picked this fight. I've already had people come up to me and say, 'There's Schubert, who is much more sad and tragic and so on.' To me, Barber did something as a composer in the composition of sorrow that really tops the list for me. I myself don't hear anything but the purifying of this emotion in this piece of music. There's no other thing to call this piece but sad. It's a lament and an elegy.
Some people claim that it's simply meditative.
Well, that could be. It is very peaceful and tranquil. But you can't get away from the slowness and the minor key and Barber's wonderful way of combining modern harmony with a chant-like modal melody that he does. So yeah, this notion of it being saddest will certainly be argued over. But in my long hearing of lots of different music, I've never heard anything that has moved me as much, nor has moved so many audiences.
How did the funeral of Franklin D. Roosevelt in 1945 become the first major public event for this piece?
Barber wrote this as the middle movement of a string quartet and two years later he orchestrated it at [conductor] Arturo Toscanini's request. The string orchestra version was premiered on the radio in 1938 and in 1943 Toscanini made a recording and that started to circulate. When Roosevelt died, the story goes, deejays looked around for appropriate music because all the regular programming stopped. They had a national grieving for Roosevelt. Radio producers found themselves playing this Adagio over and over again. Barber was catapulted into fame although people didn't really know him by name. They knew Beethoven and Brahms but not Barber. That began the piece's long treck of association -- its cultural appropriation.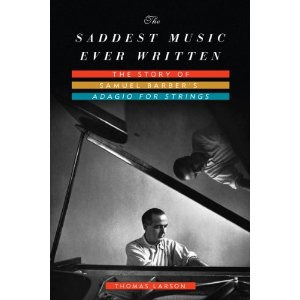 Barber was said to be pretty conflicted about the Adagio's association with funerals. Why? Wouldn't most composers crave this kind of attention?
I think he was much more disappointed. He always complained that people knew the Adagio but they didn't know any of his other work. Barber seldom said anything about the Adagio. That's part of the mystery of it. What we know of it, some comes from Gian Garlo Menotti, who was his partner through much of his life. Menotti famously said Barber would not have been amused by its use in films such as Platoon and The Elephant Man. Barber died in 1981, which was just after The Elephant Man had come out. He knew its memorial associations because it had been played at many funerals beyond the Roosevelt example.
He must have been struck by its use in memorials for John F. Kennedy?
It was one of J.F.K.'s favorite pieces of music and Jackie Kennedy had a concert done the Monday after his death with the National Symphony Orchestra and they played to an empty hall. The concert went out on radio. Barber knew about these memorial occasions and he was kind of a petulant guy. He did a radio interview about it with WQXR when he said 'they always play that piece. I wish they'd play some of my other pieces.' (Below: Robert Sherman interviews Barber on "Great Artists" from September 10, 1978.)
You have a chapter called "How to Play the Adagio." Can a performance be too portentous? What about Leonard Slatkin's ten-and-a-half minute version from the BBC Proms on September 15, 2001?
It's difficult to bear the length to which Slatkin puts the piece. He really stretches it out. It was broadcast on the BBC throughout England. There were photographs of masses of people in parks where they turned out. They heard this American conductor conduct the saddest piece in the world on radio and television. Talk about uniting a country in a moment of grief. We can just chalk it up to the moment -- that there are times when a conductor is probably going to linger on those cadences a lot longer than he normally should. Slatkin said it was the most emotional night he'd ever had in the concert hall and listening to it, it's just a gut-wrenching performance.
You write extensively about the piece's placement in Oliver Stone's Platoon. But there were lighter uses too, as in the offbeat 2001 movie Amélie?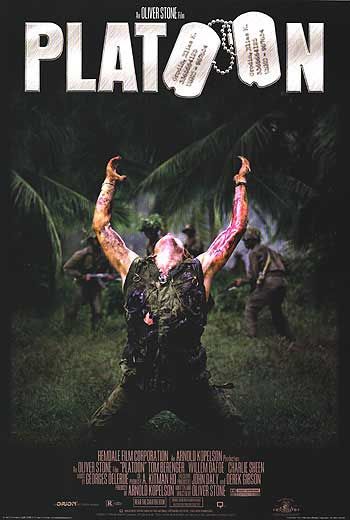 That's where the music is played in this delightful cartoon reality story that happens to this French girl. At one point she turns on the TV and has this dream that she's the Joan of Arc of modern France. She watches her funeral on television. The announcer is remembering her and she's watching her funeral and crying and it's a beautiful, touching, ironic version of the music -- about a minute of it and then it moves on.
With the Adagio parodied in episodes of Seinfeld, The Simpsons and South Park, does that somehow cheapen it? Or can that help Barber's music reach a wider audience?

The vulgar approach is sort of the postmodern approach. That's important. It often is tough to watch once you have all of these other associations -- to grief, to national funerals, to 9/11. The thing I find interesting is this panoply of adaptation that the piece has gone through – all the way to a disco dance party mix that is probably the most popular version on Youtube. DJ Tiësto -- he's a Dutch DJ that does these huge raves -- he's done this incredible version, this electronic mix with synthetic beats and so on. Music is really in the ear of the beholder.
Interview has been condensed and edited
What piece of music do you find to be the saddest ever? Post your choice below in our comments area.