20 Concerts You Can't Miss
After a gruelingly hot summer, New York's classical musicians are back to refresh and renew. To help you start planning, here are 20 selections from the fall's orchestral, vocal, chamber music and opera lineups.
Tell us what you're looking forward to in the comments section and take our New Season Poll.
Sept. 21. Marc-André Hamelin
Le Poisson Rouge Details>>
The Canadian pianist Marc-André Hamelin is known for tackling knuckle-busting works by pianist-composers like Liszt, Godowsky and Rzewski. Now he's composed his own collection of impressionistic Études, just out on a new recording. Hamelin shares them in the relaxed ambience of this downtown club.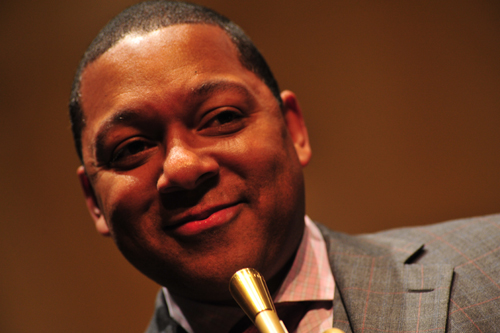 Sept. 22. New York Philharmonic plays Marsalis's "Swing Symphony"
Avery Fisher Hall Details>>
Wynton Marsalis is no stranger to ambitious concepts but his latest major work presents a particularly bold task: getting an orchestra to swing. His "Swing Symphony" gets its US premiere as the Lincoln Center Jazz Orchestra joins the Phil under the direction of Alan Gilbert. WQXR will broadcast this concert live.
Sept. 27. Das Rheingold
Metropolitan Opera Details>>
The Met opens its season with a bang: the first installment of Wagner's "Ring" cycle in a new production by Canadian superstar director Robert Lepage. Everything about this promises to be immense -- from the 45-ton, two-tower set to the $17 million budget to, of course, the voices themselves, which include Bryn Terfel as Wotan.
Oct. 6. American Symphony Orchestra
Carnegie Hall Details>>
Leon Botstein has made neglected repertoire his trademark over his 20 years with the ASO and this program is no exception: Featuring music based on James Joyce, it includes Matyas Seiber's 1947 cantata Ulysses. Other works include George Antheil's revolutionary Ballet Mécanique and Othmar Schoeck's Lebendig Begraben.
Oct. 11. Boris Godunov
Metropolitan Opera Details>>
Russian dynamo Valery Gergiev conducts the Met's first production of Mussorgsky's historical epic in nearly 40 years. Bass René Pape stars in the title role and is joined by tenor Aleksandrs Antonenko and mezzo-soprano Ekaterina Semenchuk.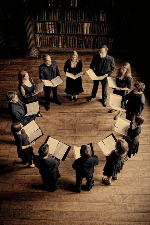 Oct. 16. Stile Antico
Church of St. Mary the Virgin Details>>
This British vocal group has been turning heads among early music buffs with its chart-topping recordings. Hear what the hype is all about when it presents a program devoted to meditations on the afterlife, including works by Lassus, Dufay, Josquin and Byrd.
Oct. 17, 20-22, 24, Feb. 23, 25, 27. Valery Gergiev's Mahler Cycle
Carnegie Hall, Avery Fisher Hall Details>>
Mahler once said "my time will come." Indeed, it has. Gergiev leads a two-part cycle of Mahler's symphonies, starting with the Mariinsky Orchestra at Carnegie Hall in October and concluding with the London Symphony at Avery Fisher Hall in February.
Oct. 23, Dec. 4, Jan. 22, Feb. 19. Pacifica Quartet's Shostakovich Cycle
Metropolitan Museum of Art Details>>
The new resident quartet at the Met Museum presents the 15 soul-bearing string quartets of Shostakovich, mostly in chronological order.   
Oct. 26 and 27. Pianist Eteri Andjaparidze: "Spectral Scriabin"
Baryshnikov Arts Center Details>>
It's worth making the trek to far West 37th Street for this tribute to the piano innovator (and color theorist) Alexander Scriabin, performed by Georgian pianist Eteri Andjaparidze and featuring multi-hued lighting by designer Jennifer Tipton.
Oct. 27–Nov. 21. A Quiet Place
New York City Opera, David H. Koch Theater Details>>
Leonard Bernstein's once-panned opera gets a second chance in a new production by Christopher Alden. A psychological drama that flashes back through a long marriage, Bernstein called it "emotionally the strongest thing I've ever written."
Oct. 31. Brahms's German Requiem
Avery Fisher Hall Details>>
The up-and-coming British conductor Daniel Harding leads the Dresden Staatskapelle in Brahms's heavy-duty masterwork for orchestra, chorus and soloists, as part of Lincoln Center's White Light festival (Oct. 28-Nov. 18).
Nov. 12, 15. Hilliard Ensemble
Church of St. Ignatius Loyola; Church of St. Paul the Apostle Details>>
This veteran British vocal quartet resumes its 17-year collaboration with the Norwegian saxophonist Jan Garbarek, with a program featuring the sacred music of medieval Armenia, plus several of Garbarek's own works.  Three days later and across town, the Hilliard is joined by members of the Icelandic group Sigur Rós, the Latvian National Choir and Wordless Music Orchestra in a program entitled "Credo."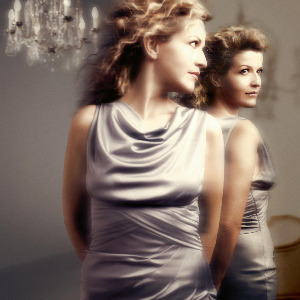 Nov. 14; 18-20, 23. Anne-Sophie Mutter, New York Philharmonic
Avery Fisher Hall Details>>
Thirty years after she made her New York Philharmonic debut, Mutter is now the orchestra's artist-in-residence throughout the 2010-11 season. She leads things off with a Beethoven chamber concert with the violist Yuri Bashmet and the cellist Lynn Harrell.
Nov. 17, 19 and 21.  L'Incoronazione di Poppea
Juilliard Opera; Peter Jay Sharp Theater, Juilliard School Details>>
Now in its second year, Juilliard's historical performance program is already helping to revitalize New York's early music scene. Together with the school's opera department, the program presents L'incoronazione di Poppea, Monteverdi's story of lust and ambition, conducted by Harry Bicket.
Nov. 30 and Dec. 1. Chanticleer
Metropolitan Museum of Art Details>>
The San Francisco men's choir brings its annual holiday show to the Met Museum, spanning medieval and Renaissance carols as well as more contemporary fare.
Dec. 14­-15. Saito Kinen Orchestra; Seiji Ozawa, conductor (JapanNYC festival)
Carnegie Hall Details>>
Seiji Ozawa, who turns 75 this fall, has been slowly returning to the limelight since being sidelined by esophageal cancer in January. As the artistic director of a major festival of Japanese music at Carnegie Hall starting in December, he conducts Japan's Saito Kinen Orchestra in two programs. Beethoven and Brahms will meet Takemitsu and Gondai.
Take a Risk
Offbeat fare, Uptown, Downtown and beyond
Sept. 21–Oct. 3. Laurie Anderon's Delusion
BAM Details>>
Laurie Anderson's latest multimedia theater piece is billed as a "series of short mystery plays combining violin, electronic puppetry, music and visuals." There are 20 stories in all, touching on history, mythology, world events and more to create a "trancelike situation … so that your mind can float."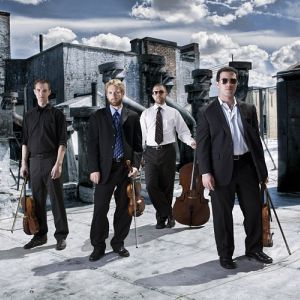 October 3. The Music of Julia Wolfe; Jack Quartet (pictured), Hartt Bass Band and others
Le Poisson Rouge Details>>
Perhaps more than the other co-founders of Bang on a Can, Julia Wolfe has stuck to her guns as a relentlessly cutting-edge composer, experimenting with dense sonorities and unlikely instrumental combos. This program includes a piece for nine bagpipes and another for eight double basses.
Dec. 6. Pierre Boulez: Composer Portrait
Miller Theater, Columbia University Details>>
Has Pierre Boulez softened his edges at age 85? Sure, he conducts gushy Romantic symphonies these days, but his daunting compositions continue to get heard too. Here James Baker leads the Talea Ensemble in Boulez's Dérive 1 and 2, 12 Notations and others. 
Dec. 7-11. Gravity Radio
BAM Details>>
In keeping with the recent trend towards operas about scientists (Galileo, Doctor Atomic) composer Mikel Rouse's new song cycle is a meditation on physicist Raymond Chiao's experiments with superconductors. It blends multi-channel video with sounds from the AP wire, a string quartet, shortwave radio frequencies and songs by Rouse's band.