More and more crime fiction writers are seizing on the power of rare violins to fire the imagination. The Strad magazine recently investigated the fictional world of legendary instruments and the characters who deal them, steal them, and even kill for them.
The literary world is littered with examples of string players who dabble in fiction, from Eugene Drucker of the Emerson Quartet penning a Holocaust novel to cellist Steven Isserlis writing children's stories.
But for anyone looking for novels about string players, the best places to start are increasingly in the mystery, suspense and crime fiction sections of your local bookshop. From a suspicious violin collector who hoards Nazi loot in Bart Schneider's The Man in the Blizzard to a soloist's Faustian bargain with a shady instrument dealer in Claire Kilroy's Tenderwire, or a reclusive violinist who holds the key to a murder in Andrea Camilleri's The Voice of the Violin, these string noir books present an alternately romanticized and sinister picture of classical music.
Novelists are frequently attracted to the mythology of rare instruments and the musicians who play them. At the same time, crime and mystery novels that involve violins – and it is mostly violins – raise questions over what's real and what's fake, how authors do their research, and the degree to which their fictional events mirror real crimes.
Such questions surface in at least two recently published novels. Devil's Trill, by Gerald Elias, tells of a Stradivari violin that is stolen backstage at Carnegie Hall during a competition. The theft leads to murder, and the suspect for both crimes is a violin teacher who turns sleuth to clear his name. Paul Adam's Paganini's Ghost is the story of a Cremona luthier who becomes embroiled in several intertwined mysteries, one involving the disappearance of a young competition winner, another about the murder of a shady Parisian violin dealer, and yet another concerning the disappearance of a miniature jeweled violin.
Elias, who is the associate concertmaster of the Utah Symphony Orchestra, wrote Devil's Trill over the course of ten years, revising it several times and drawing primarily on his own knowledge of the classical music business. He explains: 'Rare violins have sometimes hazy, almost mythic origins that make them a ripe subject for crime fiction. Violins are representative of what is often considered from the outside to be a elite, glamorous, high-class world – the world of classical music – and as a result they arouse an almost voyeuristic response.'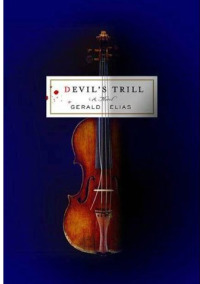 In Devil's Trill, the theft of the Stradivari is elaborately premeditated, with the perpetrators breaking and entering through a stage-door window. The crime is reminiscent of a similar incident from 1936 involving the 'Gibson' Stradivari, which was stolen at Carnegie Hall while its owner, Bronislaw Huberman, was playing his Guarneri 'del Gesù' on stage (the 'Gibson' is now owned by Joshua Bell). But much evidence suggests that real-life instrument theft isn't normally premeditated or carefully executed, nor do violence, kidnapping or murder typically play a role.
Detective Don Hrycyk is an art fraud specialist with the Los Angeles Police Department, and investigates every theft targeting fine art in the city. One of his cases involved a $3.5m Stradivari cello played by Los Angeles Philharmonic principal cellist Peter Stumpf that was stolen after he left it on his doorstep in 2004. A thief on a bicycle took the instrument and later left it in a rubbish bin, before it was eventually recovered.
That case was typical, Hrycyk says, in that the average instrument thief doesn't conform to the stereotype of the elegant connoisseur who steals for the sheer pleasure and rush of excitement associated with art theft. Rather, these are small-time criminals looking for money, jewelery or other objects (often to fund drug habits) and who just happen upon instruments.
'Most thefts of musical instruments, just like paintings, are opportunistic,' he says. 'These are petty criminals who didn't target that item from the get-go but exploited a weaknesses in security or had access to the victim. I'm not aware of any case of an instrument that's been targeted, such as a criminal seeing a musician playing on TV and going out to find that instrument.'
Hrycyk adds that a common type of instrument theft involves domestic disputes. 'A lot of musicians lose site of the value of what they have,' he says. 'To get back at a musician, the spouse or partner takes the violin and hides it just to scare the hell out of them. You search the house and it's hidden in a closet or covered up in something.'
Instrument dealers report similar stories about instrument thefts. Stefan Hersh, the founder of Darnton & Hersh Fine Violins in Chicago, says: 'Any amateur thief with a stolen violin runs to a pawn shop and pretty quickly any good violin floats up to the surface. It's a small world. And a professional thief doesn't steal things like violins because they're too easy to identify and track back to the thief.'
The FBI's list of the top ten art crimes includes just one instrument, the 'Davidoff-Morini' Stradivari, stolen in 1995 from the New York City apartment of Erica Morini and worth $3m. The art and antiques unit of London's Metropolitan Police doesn't include a single instrument on its list of most-wanted stolen items.
So if violins are rarely the object of premeditated, sophisticated theft, what does that say about another theme of string noir novels: the naive or unsuspecting performer who gets involved with shadowy black-market dealers, and who trades a measure of integrity in the hope of acquiring a priceless instrument?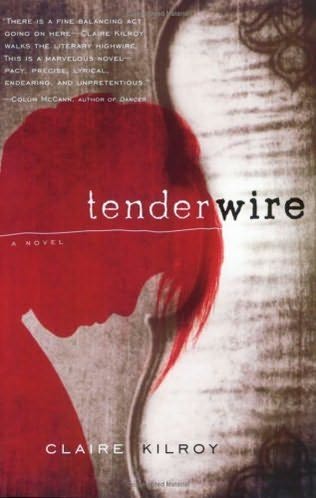 Consider Eva, the central character in Claire Kilroy's Tenderwire. A violin soloist who buys a violin without any official documentation from a dodgy Russian she meets in a bar, she is nonetheless convinced that the instrument is the rare 'Magdalena' Stradivari and that she is paying roughly half its market value.
If I bought the violin, would somebody come knocking on my door, claiming rightful ownership? Not if it had been stolen from somebody who'd stolen it themselves. And not if it had been lost; not if it had been seized from the Russian aristocracy a century ago and found its way into the hands of someone who didn't fully grasp what it was. Just another fiddle in a country full of fiddles. It was feasible. Highly unlikely, but feasible.
Eva borrows heavily to purchase this instrument, and is intent on proving that it is a rare Stradivari even though it's variously identified as a fake, a family heirloom stolen by the Nazis from a Jewish family, and a genuine Guarneri 'del Gesù'.
Kilroy conceived the scene in the bar after encountering a Russian émigré in a New York pub called (appropriately) the KGB Bar. 'His story was he used to buy old violins of poor quality and pass them off as violins of much higher provenance,' she said. Kilroy added that she found the legitimate side of the business to be highly civilised, although violinists 'always get their instruments on trust'.
Other novels connect violin theft to crimes ranging from organised smuggling and laundering to kidnapping and murder. In Bart Schneider's offbeat crime thriller The Man in the Blizzard, a shady violin dealer and collector named Perry Odegard has made a fortune in a black-market business of German firearms and extremely rare violins. Augie Boyer, a pot-smoking private detective, manages to link the stolen violins to a sinister collector of Nazi paraphernalia who is also at the centre of a plot to kill three abortion doctors on the eve of a Republican convention.
Musicians are often cast as innocents who simply get in over their heads. Sara Hoskinson Frommer's 1999 mystery novel The Vanishing Violinist concerns a soloist who has her Stradivari stolen and soon after goes missing herself. Paul Adam's mystery The Rainaldi Quartet involves a luthier in Cremona who is murdered while on a quest for the supposed secret twin to the 'Messiah' Stradivari.
Violence, kidnapping and murder are rarely identified with instrument-related crimes. On the other hand, some novels incorporate sub-categories of crime such as provenance forgery. In The Rainaldi Quartet we're told that many Italian violin makers were and are forgers, and that 'so many violins were forged in the 19th century that it was a veritable industry, employing hundreds of luthiers'. This is confirmed by Stefan Hersh, who explains: 'Fraud has its antecedents back in the beginning of violin making. In Cremona after the Amatis died, lesser makers put Andrea Amati labels in their violins and sold them as Amatis.'
Similarly, in Elias's Devil's Trill a discussion between an insurance executive and a violin teacher turns to the question of forged pedigrees: we're told about counterfeit documents and the practice in which violins can get cannibalized and disassembled, with their parts reattached to lesser instruments. Original labels signed by the maker inside the instrument can be removed and replaced. 'A good old Italian fiddle by an anonymous maker is worth tens of thousands of dollars,' the fictional executive says, 'but with a Strad scroll, it's worth hundreds of thousands. A smart thief could steal a single Strad, bastardize a bunch of other violins to increase his profit margin, and cover his tracks in the process.'
The Chicago instrument dealer Fritz Reuter believes that this scene rings true, except for the fact that labels have very little meaning in how instruments are appraised. 'The label is secondary,' he said. 'First you analyze the instrument and see if you can conclude its nationality. Then you narrow it down and come up with a possible maker. Then you check the label and see if it corresponds.' Reuter contends that an authentic crime novel about string instruments would take on the practice of undisclosed kickbacks received by teachers on the sale of instruments. This, he said, is one of the most sinister aspects of the violin trade.
Stefan Hersh believes that an accurate crime thriller would address the practice of willful misattribution, wherein the value of an instrument is intentionally overestimated. Suspicion has been known to fall on unscrupulous dealers, ironically the very people that the trade relies on to determine instrument values, which ultimately, Hersh notes, are not intrinsic. A violin's value depends on a combination of its perceived authenticity and perceived rarity, and millions hang upon the words of experts as to a work's authorship.
The possibility of such unprincipled behavior may cast the biggest shadow over the high-end instrument trade, just as the lower end tends to be dominated by mundane and unsophisticated petty criminals. But that alone doesn't make for a compelling story. Music is a romantic art form and the greatest novelists will find a way to tap into its mythical dark side. After all, the 'devil as fiddler' motif has a long history, evolving from the 16th century to Saint-Saëns's Danse macabre and to Nicolò Paganini, whom some people believed had sold his soul to the devil.
At a time when classical music is accused of being an elitist world cut off from the tangible concerns of everyday life, crime stories attempt to go behind the conservative façade and depict a counter-world full of thugs, back-room deals, hidden menace and deceit. These books may sensationalize, glamorize and embellish reality, but they also present the art form on a much more tangible level that any reader can appreciate.
Reprinted courtesy of The Strad.