The Met Brings the Ring to Times Square
Times Square has its colorful characters, but they were no match for the primeval collection of gods, nymphs, dwarves and giants in Wagner's Das Rheingold, which was transmitted live there Monday night. The broadcast was part of the Metropolitan Opera's opening-night gala taking place some twenty blocks uptown.
With a steady rain coming down, a sizable portion of the 2,000 available seats at One Times Square remained empty as the opera got underway just after 6:30 p.m. Nevertheless, as giant speakers piped in the lush music, some tourists stopped to watch, seemingly amazed; others snapped pictures; a few joined the audience on the spot.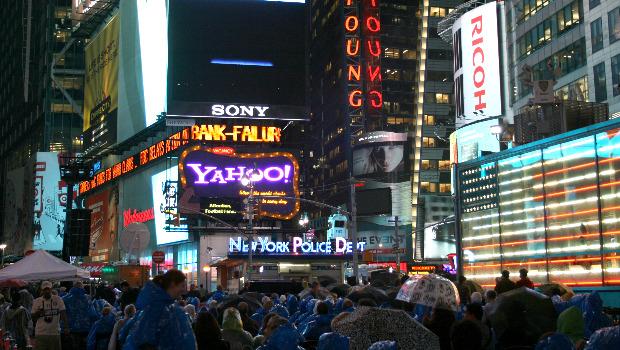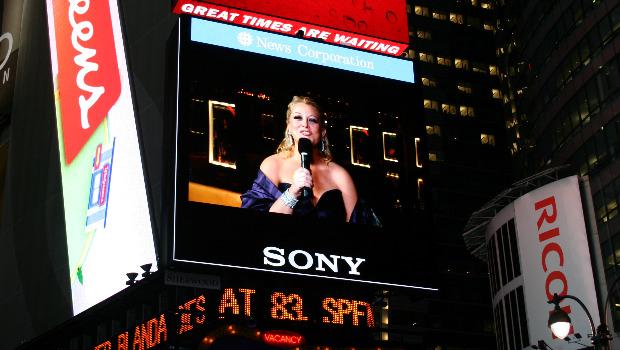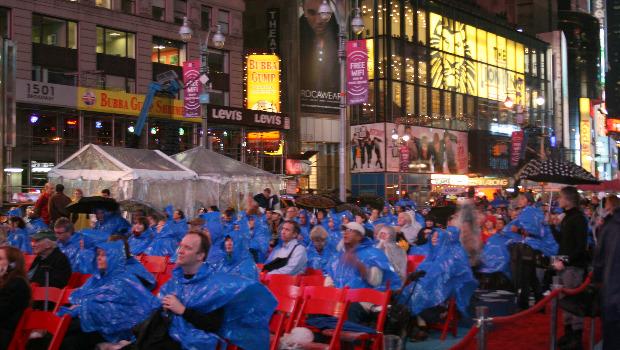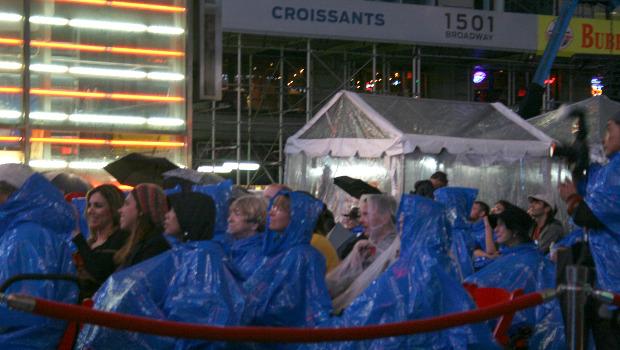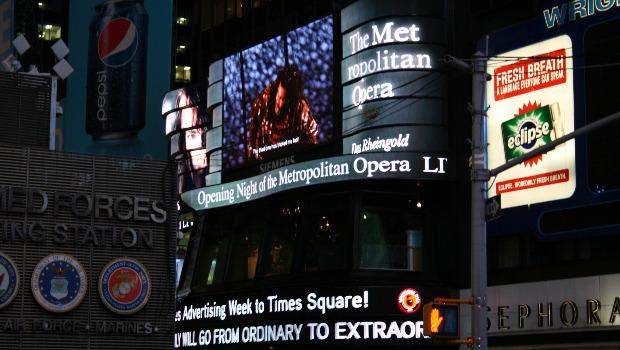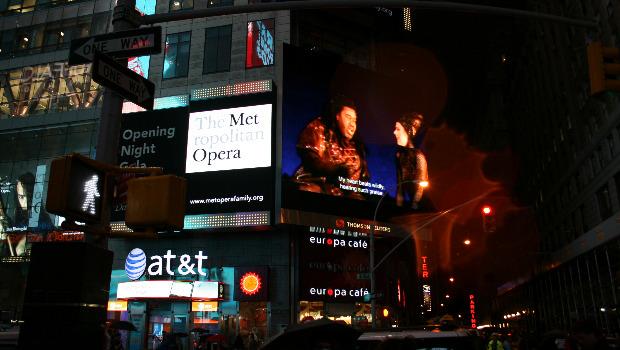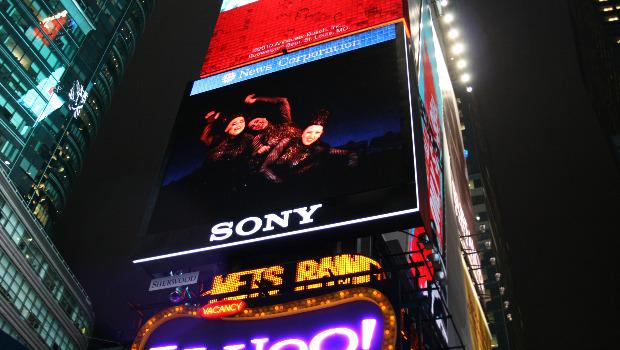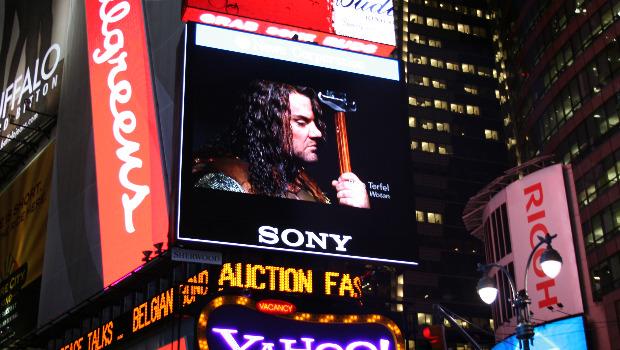 of