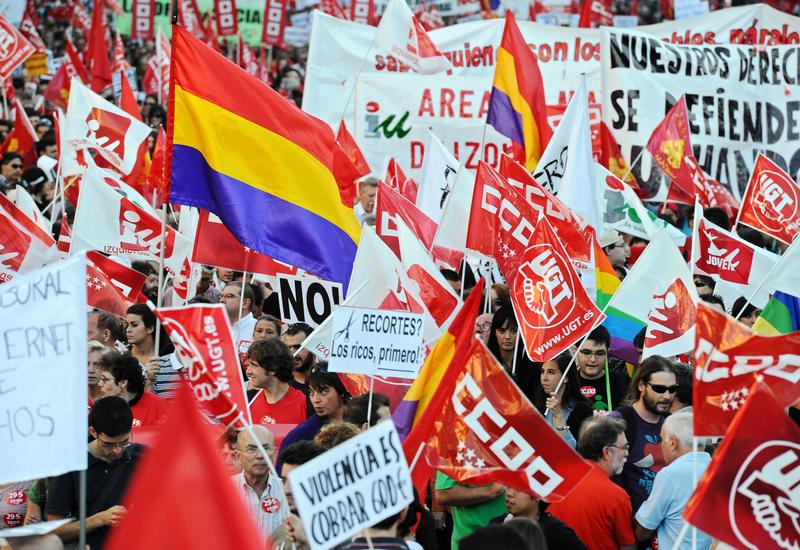 Anti-austerity demonstrations are taking place throughout Europe, in protest of new government measures designed to prevent another financial crisis.
The Associated Press reports that protests against plans to raise taxes and cut jobs are taking place in several nations, from Portugal to Greece.
Some of the largest protests erupted in Spain and Brussels on Wednesday. The BBC reported that striking union members in Spain essentially shut down Madrid, by walking off the job and protesting at major transit hubs. Meanwhile, in Brussels, thousands of people clashed with police as they made their way toward government buildings.
These demonstrations were timed to coincide with new legislative proposals unveiled by the European Union on Wednesday, according to the AP. They include new financial reforms and a controversial measure that will levy fines on EU member nations with "macroeconomic imbalances" that threaten financial stability.

According to the European Commission, a member nation "will have to pay a yearly fine equal to 0.1 percent of its GDP," if it "repeatedly fails" to implement those measures designed to "address excessive imbalances."