Founded in 1914, the Detroit Symphony Orchestra has had a tumultuous history of financial crises, labor unrest, and concert hall problems but also some nationally and internationally acclaimed concert tours and recordings. Here are six maestros who have steered the Motor City's orchestra.
1918-36: Russian pianist Ossip Gabrilowitsch became the DOS's first music director four years after the orchestra's inception. The next year, 1919, he announced he'd stay in the job only if DSO directors build a suitable concert hall. Orchestra Hall was erected in four month's time.
1951-63: Paul Paray had a mastery of French repertoire that led some to call the DSO the world's greatest French orchestra. He initiated a series of still-prized recordings on the Mercury label.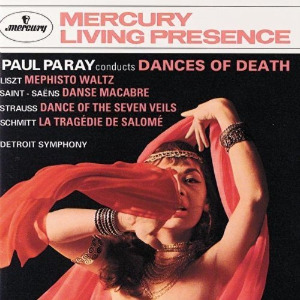 1977-84: The Hungarian-born Antal Dorati enjoyed a creative but stormy tenure. Recordings, overseas tours, and scholarly festivals won critical acclaim but also led to a multimillion-dollar deficit.
1984-89: German-born Gunther Herbig helped raise standards and saw the beginning of the General Motors "Mark of Excellence" radio broadcasts. His was also a turbulent tenure, marked by a 12-week work stoppage, mailnly due to a proposed pay cut.
1990-2005: Estonian Neeme Järvi energized musicians and audiences with his musicianship and charisma. Along with making dozens of CDs for Chandos, his championing of American music laid the groundwork for the Leonard Slatkin years. During his tenure, the orchestra epanded Orchestra Halll opening the Max M. Fisher Music Center, a $60 million community engagement facility.
2008 - present: After three years without a permanent music director, Leonard Slatkin arrived on a wave of goodwill. Slatkin is a noted orchestra builder, having turned around the once-struggling St. Louis Symphony Orchestra.