Hungary Tries to Stop Flow of Toxic Waste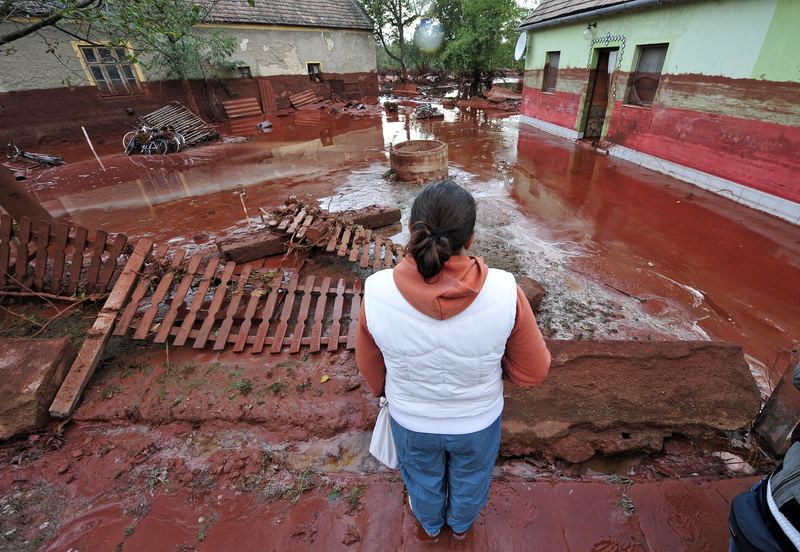 The Associated Press reports that toxic waste that spilled from a reservoir at a Hungarian refining plant about 100 miles southwest of Budapest on Monday has made its way to the Danube River, and authorities are carefully testing water samples to determine whether the waste could be carried to other countries.
Authorities say the spill has killed at least four people and wounded dozens of others. The BBC reports that the reservoir stopped leaking on Wednesday, after spreading over more than 15 square miles of mostly farmland. Authorities are warning that the rust-colored waste is dangerous, after several people who were in direct contact suffered chemical burns, and officials are investigating what caused the spill, according to the BBC.
The AP reports that workers are using plaster and acid to help neutralize the substance and stop it from flowing.