Swiss Complete Digging on Rail Tunnel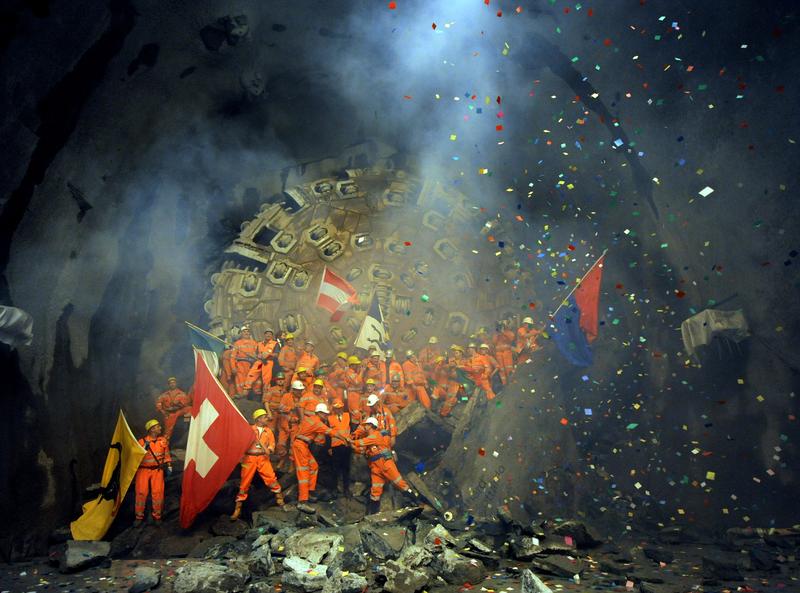 Switzerland is celebrating the completion of drilling on what will become the world's longest rail tunnel.
The more than 35-mile Gotthard Base Tunnel runs across the Swiss Alps. In a statement, project officials said they hope to open the tunnel to traffic in 2017, and envision it as a central hub in a modernized European transit system connecting major cities.

According to The BBC, today's achievement caps off 14 years of work on a more than $10 billion project. Officials hope the tunnel will be able to accommodate up to 300 trains per day, according to the BBC.