Another Week of Protests in France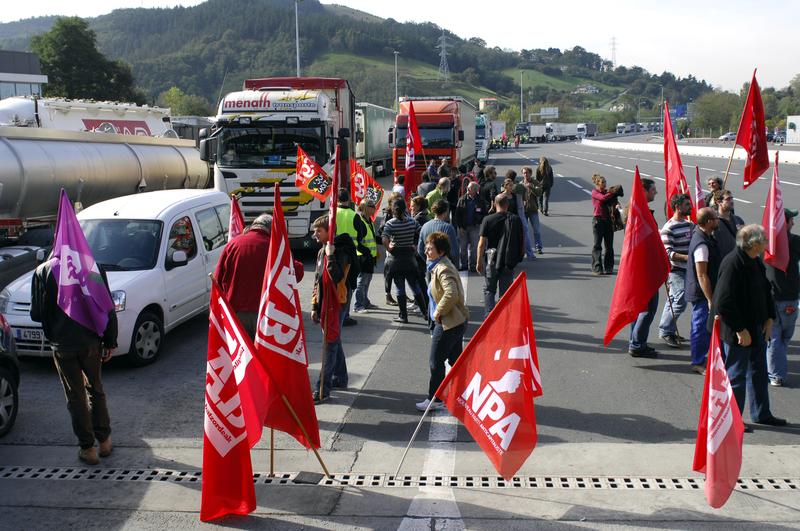 It's been several weeks since demonstrations began in France, in protest of a government proposal to raise the nation's retirement age from 60 to 62.
There were several reports of violent confrontations between police and rioters this week. The Associated Press reports that police used tear gas and a water cannon to disperse protestors in Lyon on Thursday. On Friday, The BBC reports, police pushed their way through striking workers at the Granduits oil refinery, near Paris.
Strikes throughout the week have stalled transportation in many areas, as well as prevented residents from fueling up at gas stations, where workers walked off the job or blocked access to them. The BBC estimates that more than a million demonstrators participated in protests this week.  

According to The AP, the Senate approved the retirement proposal — which the government said is an attempt to save the nation's cash-strapped pension system — on Friday, and the vote to finalize the measure is expected next week.