Chants Encounters: New Spiritual Recordings
Saturday, October 30, 2010
A multicultural celebration of spirituality, quietude and transcendance.

More
Contemplative, soothing, generically religious music is making a comeback. Maybe it's the time of year, or maybe it's the need for tranquility in a noisy culture that could use some serious mellowing out.
Whatever the reason, the recording market is currently awash in a number of related genres: medieval and Renaissance polyphony, mystical choral music, and neo-medieval contemporary composers such as Arvo Pärt, Giya Kancheli and Einojuhani Rautavaara. Just as Lincoln Center presents a three-week White Light festival of spiritual music, here are some notable new recordings in soulful styles: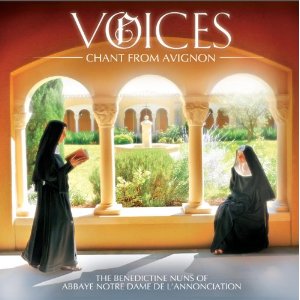 Voices: The nuns of the Abbaye de Notre Dame de l'Annonciation (Decca)
Fifteen years ago, the Benedictine monks of Santo Domingo de Silos scored a top 20 hit with an album of Gregorian Chants on EMI. Now Decca is hoping that lightning will strike twice as it recently signed a deal with an order of Benedictine nuns from the south of France. This recording came about after the label placed an advertisement in Catholic newspapers and received some 70 responses. Sounds calculating? Of course. But the album works on its own merits. Recorded in the convent where the nuns live largely in isolation from the outside world, it features a series of 12th-century chants sung in unadorned, contemplative tones that probably sound much as they did 900 years ago. [Available Nov. 20; pre-order at Amazon]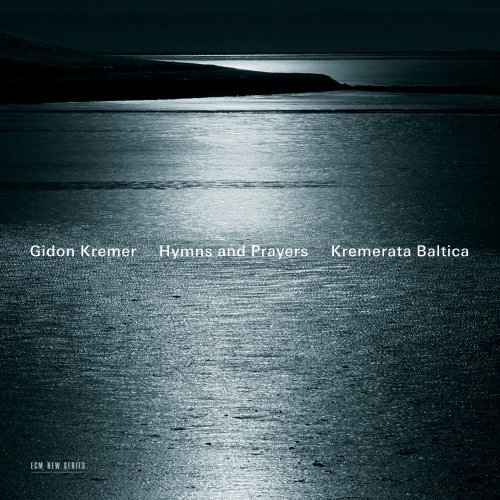 Hymns and Prayers: Gidon Kremer (ECM)
Violinist Gidon Kremer has long been a proponent of Eastern European composers who kept the flame of religious music -- and their national identity -- alive through the Communist era. His latest recording continues in that tradition. It features Georgian composer Giya Kancheli's Silent Prayer, an otherworldly work built on a hauntingly plaintive taped female voice joined to soft string harmonics. Hungarian composer Steven Kovacs Tickmayer contributes Eight Hymns In Memoriam Andrei Tarkovsky -- for solo violin (Kremer himself), strings and percussion -- which barely rises above a whisper. César Franck's grand, late-Romantic Piano Quintet is bold and impassioned — a welcome change of pace. [Available at Amazon]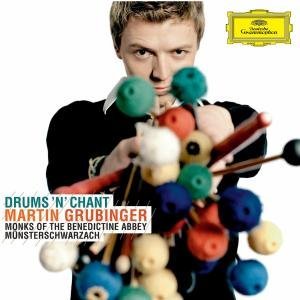 Drums 'n' Chant: Martin Grubinger, Albrecht Meyer (Deutsche Grammophon)
Sure, we've heard Gregorian chants in modern garb before, ever since the rock group Enigma set the pure voices of monks to a synthesized backbeat on their 1991 album MCMXC A.D. This new fusion from the Austrian percussionist Martin Grubinger is something entirely different, however. Using archival recordings from the Benedictine Abbey of Münsterschwarzach in Germany, Grubinger adds a range of ethnic percussive textures. On several tracks he builds elaborate polyrhythms using African and Middle Eastern drums, shakers and xylophones; a singer and a ney player from Turkey makes a guest appearance, as does the Berlin Philharmonic's oboist, Albrecht Mayer. At times the chant takes a back seat entirely to Grubinger's elaborate creations, but at best, he creates a compelling new synthesis. [Available at Arkivmusic]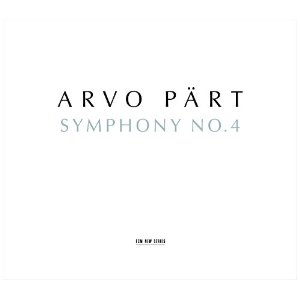 Arvo Pärt: Symphony No 4 (ECM)
Anyone familiar with the Estonian composer Arvo Pärt's mature music probably wouldn't expect him to write a symphony named after Los Angeles. His austere, beatific work, often seems suspended in air, sometimes bell-like in its clarity — not quite the feeling one gets from the city of smog and movie stars. Yet as the album's liner notes explain, the work was conceived when Pärt was reflecting on texts relating to guardian angels, making the commission from the LA Philharmonic very appropriate. The work opens with shimmering strings and is later punctuated by plucks of harp and cellos. Issued in time for the composer's 75th birthday this album is a prime example of his late style. [Available at Arkivmusic]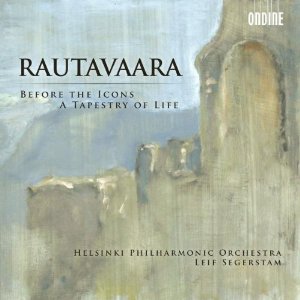 Einojuhani Rautavaara: "Before the Icons" and "A Tapestry of Life"; Helsinki Philharmonic Orchestra; Leif Segerstam, conductor (Ondine)
Devotees of Pärt's music should hear the music of Finnish composer Einojuhani Rautavaara. Before the Icons is a lush string orchestra piece that takes inspiration from Russian Orthodox icons, or religious paintings. Thoroughly approachable and tinged with the sound of bells, it suggests a more ruminative version of Mussorgsky's Pictures at an Exhibition. A Tapestry of Life was written in 2007 after the composer had a life-threatening bout with illness and recovered. At 81, Rautavaara is Finland's greatest composer and arugably a missing link in Lincoln Center's White Lights festival. [Available at Arikmusic]
More in:
The WQXR e-newsletter. Show highlights, links to music news, on-demand concerts, events from The Greene Space and more.