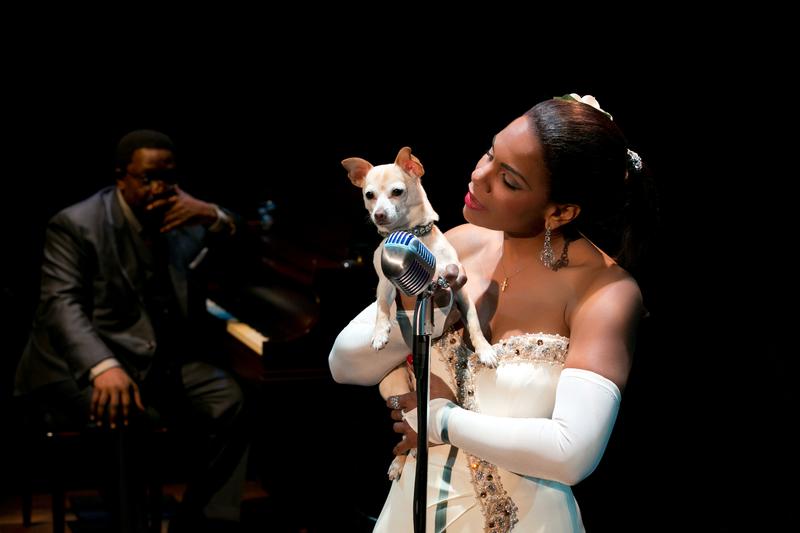 One of the most celebrated voices of our era meets one of the most distinctive voices of an earlier era. Audra McDonald, the five-time Tony-winning singer and actress, becomes the latest performer to channel Billie Holiday in the Broadway revival of Lady Day at Emerson's Bar and Grill at Circle in the Square Theater.
Written by Lanie Robertson and directed by Lonny Price, we see Holiday performing at a Philadelphia nightclub just a few months before her death in 1959.
New York Times theater critic Charles Isherwood considers the strength of the play, the songs sung within it, and the possibility of McDonald's performance winning her a sixth Tony Award.