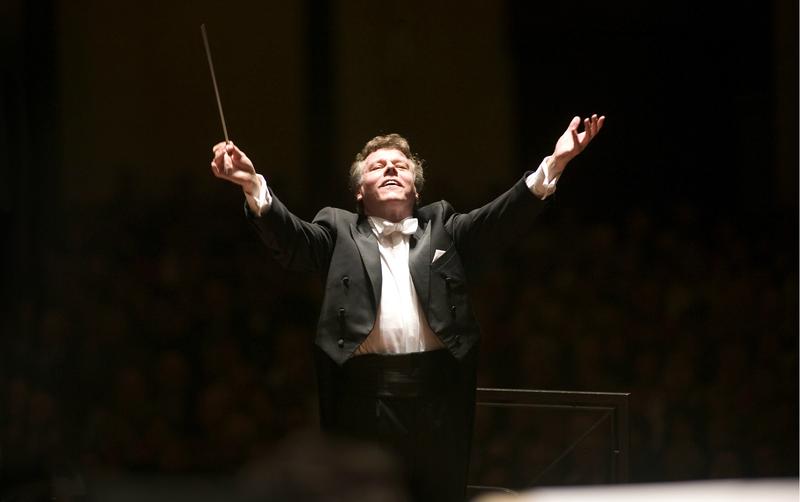 Every Tuesday night, we're re-broadcasting a concert from the 2014 and 2015 seasons of Carnegie Hall Live. Tonight at 9 pm, hear the Bavarian Radio Symphony Orchestra, led by its chief conductor Mariss Jansons, in a program of Beethoven and Shostakovich.
The second of three concerts by the BRSO at Carnegie Hall, this program features two major works from the 19th and 20th centuries written at pivotal points in their composers' careers. To open the program, Mitsuko Uchida is the soloist in Beethoven's Piano Concerto No. 4, a piece that debuted just before the onset of deafness that halted the composer's performing career.
Shostakovich's Fifth Symphony was written after he was censured by the Stalin regime for his racy opera Lady Macbeth of Mtsensk. Although this more conventional (yet dramatic) work saved his career, it's up for debate how much the composer was appeasing his critics and how much he was delivering a subversive, sarcastic commentary on the absolutism of Soviet life.
Program:
Bavarian Radio Symphony Orchestra
Mariss Jansons, Chief Conductor
Mitsuko Uchida, Piano
BEETHOVEN Piano Concerto No. 4
SHOSTAKOVICH Symphony No. 5
We asked you to share your thoughts during the concert in Carnegie Hall's live chat or on Twitter using the hashtag #CHLive. Below is a collection of your chat comments, tweets and photos.