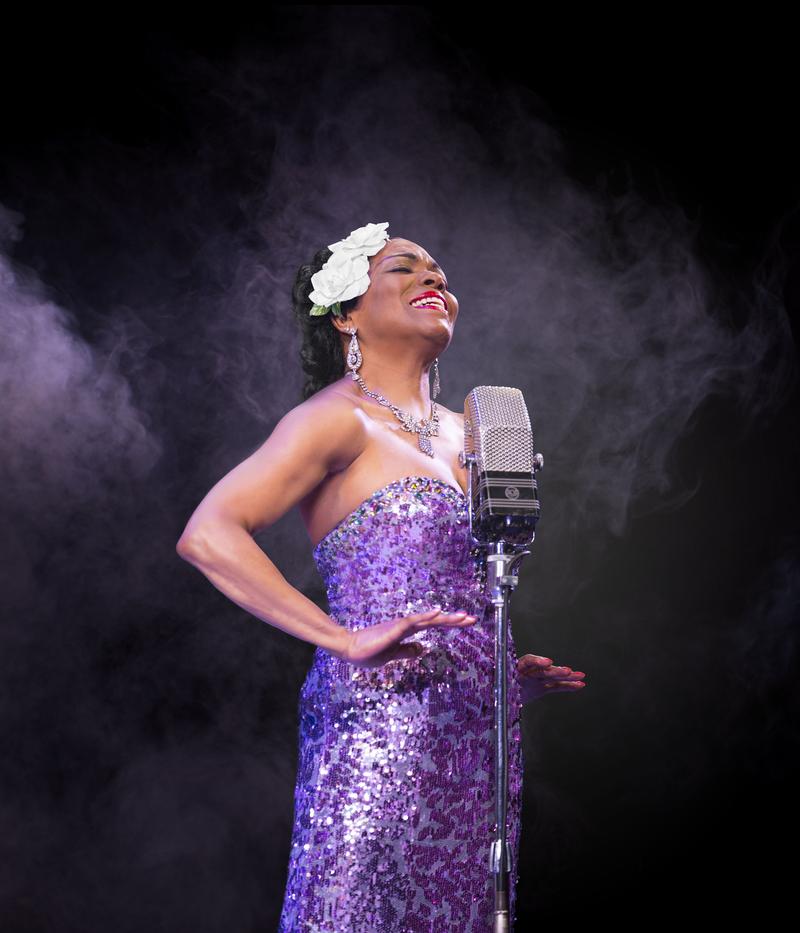 Billie Holiday's voice and image are icons of 20th century America and the jazz world. Now her story comes to the stage in the musical biography Lady Day at the Little Shubert Theater.
Writer and director Stephen Stahl sets the tale in London during Holiday's 1954 European tour. The trip turns out to be a necessity as much as an adventure. After a serious drug arrest and the revocation of her cabaret license in New York, Holiday is trying to rebuild her reputation as a jazz phenom. 
Holiday's personal and professional trials have long been fodder for books and movies. Now the tale comes to the stage with Dee Dee Bridgewater as the star and Holiday's music as the soundtrack. New York Times theater critic Charles Isherwood clues us in on what to expect from Lady Day.