Bora Yoon's Constellation Mixtape
Wednesday, July 08, 2015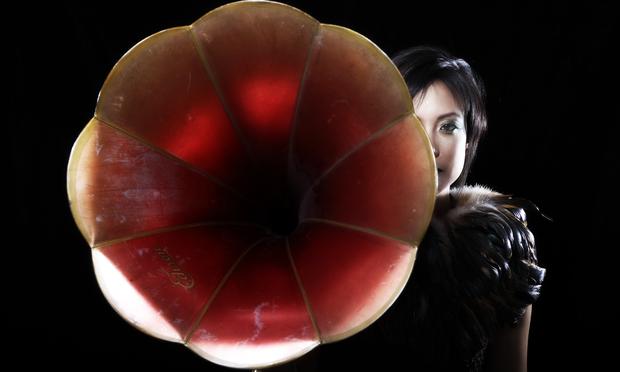 (Leslie Van Stelten)
Living Music. Living Composers.

More
The music of Korean-American composer-vocalist Bora Yoon is as much about architecture as it is about sound. Her multimedia, site-specific works incorporate found sounds, audiovisuals and layer vocals in spaces ranging from empty pools to art galleries. Yoon's latest album "Sunken Cathedral" was released in 2014.
Bora Yoon writes the following of her Mixtape:
In gathering this list of influential + inspiring tracks, the word "constellation" comes to mind. Each track and artist, a different source of light, inspiration, and origin – but each holding their position in space – to create a larger image, and all necessary in order to gain perspective of the larger prismatic formation of new music we all be swimming in.  
While not all definable as 20th / 21st century 'classical' music – all of these tracks have certainly shaped and inspired my musical identity, as an electroacoustic spatial composer – because of their offering of expressing an overall sense of language.  
Whether it's inflection turned into music (Florent Ghys), noise turned into a musical "scream" (Matmos), tantric rhythms that resolve only after an epic slow burn (Steve Reich), the idea of circular rhythms, where their phasing tell their story (Harry Birtwistle), words turned upon their head masterfully (Sekou Sundiata), or pristine electronic music with celestial clouds of piano harmony (Sakamoto + Alva Noto) which suspend time and space – I appreciate each and every one of them for their unique shape,  structure and ability to "speak" some larger arc of a song, a scream, a wail, or something deeply profound and unique to them, which creates a sonic and musical space worth visiting, and experiencing.  
At heart, I am a songwriter – in fact, I have a hidden past musical life as a folk singer-songwriter – but with the removal of words, all my compositions have taken the form of electronics, choral works, spatial pieces, and blend timbres and instruments of various cultures + centuries.  
I think this brings out my approach to seeing music as different colored "winds", a kind of weather system – that leaves one transformed or made different somehow. Whether there are lyrics or not, that there is always a story, a journey, and a transformation.  
/// SELECTED TRACKS :: MIXTAPE  
Ryuichi Sakamoto + Alva Noto – Duoon
Evelyn Glennie – Rhythm Song
Tan Dun – Water Music
Harrison Birtwistle – Chronometer
Florent Ghys – Blazer et/ou cravate
Steve Reich – Music for 18 Musicians
Sekou Sundiata – Shout Out
Meredith Monk – Boat Song
John Cage – Third Construction
Matmos – This Is...
tUnEyArDs – Little Tiger
Morten Lauredson – O Magnum Mysterium
The Books – Enjoy Your Worries (You May Never Have Them Again)
Not all of this playlist appears on Spotify. To hear Mixtapes in their entirety, listen Wednesdays at 3 pm and Saturdays at 8 pm.
The WQXR e-newsletter. Show highlights, links to music news, on-demand concerts, events from The Greene Space and more.