The Brothers Balliett Talk to Harold Meltzer
The Brothers Balliett Streams Thursdays at 3 pm
Thursday, January 23, 2014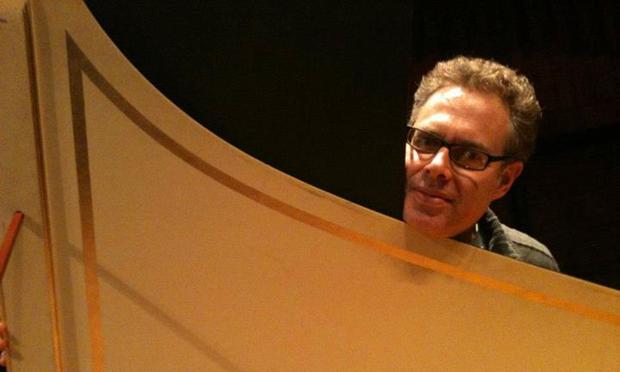 (Steven Stucky)
Harold Meltzer - composer, pianist, bassoonist, lawyer…is there anything this guy can't do? With a rap sheet that includes the Rome Prize, a Guggenheim Fellowship, the Barlow Prize, a Pulitzer finalist piece, the founding of a major new music ensemble, and premieres by some of the most outstanding ensembles working today, it seems like the answer is a definitive 'NO'.
Modern music knows no boundaries. Q2 Music is a passionate community of listeners who crave to discover inspiring, wonderful new music. Make Q2 Music the soundtrack to your day and celebrate the best of today's creative musical spirit.

More
The Brothers Balliett dive deep with Harold, exploring the motivation for some "still waters run deep" style pieces, his fascination with poetry and picturesque graveyards and motives that return over and over in endlessly new configurations. Examining some of Mr. Meltzer's well known pieces (Brion, Toccata), some new and brilliant recent pieces (Aqua), and a wonderful work by his mentor Lewis Spratlan (When Crows Gather), this show will turn you on to a modern master in his prime.
The San Francisco Chronicle described Harold Meltzer's music as "a wry literary sensibility with a keen and often poignant instrumental palette [that yields] music that is both tender and incisive." We agree completely, but find even more to love in this expressive and finely-crafted music.
The WQXR Newsletter
Show highlights, links to music news, on-demand concerts, events from The Greene Space and more.