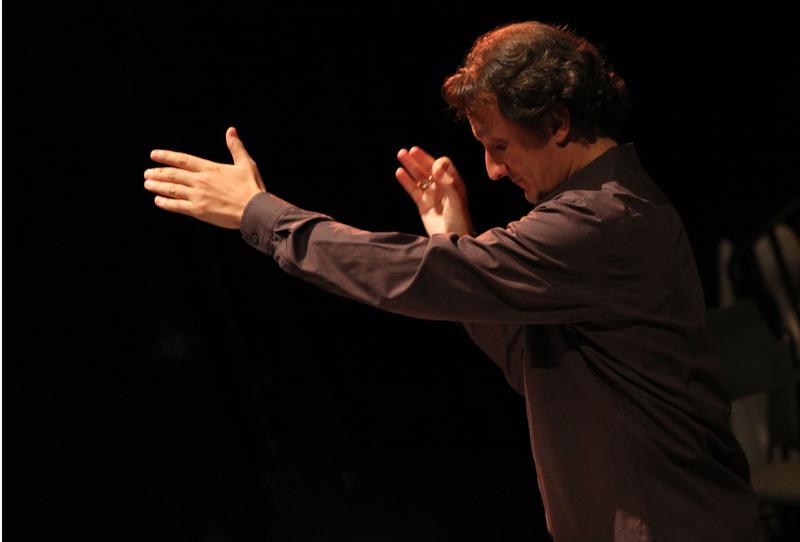 Not only is NYC-based Richard Carrick a stellar composer, he's also a conductor, pianist, guitarist and new music ensemble leader that is quickly defining a new kind of kapellmeister role in the new-music scene.
A helmsman of the ensemble Either/Or, Richard promotes young and established composers with high quality performances and recordings; as a performer he champions both his own work and music by modern legends like Helmut Lachenmann. Today the Brothers Balliett listen to a wide swath of Carrick's output, and discuss a variety of topics along the way relating to his process and musical diet.
"Flow" is a concept that dominates Carrick's music, and the Flow Trio is a prime example. We'll hear from Richard about the special definition of "flow"' that inspires his work. The Veins of Marble takes a different inspirational tack, but features Carrick's trademark innovative use of color and time perception to meld architectural and musical ideas.
Among more recent works, Sub-merge reinvigorates the classical ensemble of piano and wind quartet, posing an acoustical question of what a piano might sound like if completely submerged in water.The Notebook Bedside explores darker and more personal questions in vibrantly poignant miniatures.
Richard Carrick has a number of exciting upcoming projects, including a premiere with the New York Philharmonic and a solo album of recent guitar compositions. Whether you are already a fan of Mr. Carrick's music or just getting to know it, today's show will introduce you to a representative slice of his output – and you'll be glad to get to know these pieces, we guarantee it.
Watch Richard Carrick discuss his Flow Trio.
*Full disclosure: Q2 Music Assistant Producer Hannis Brown is a member of Hotel Elefant