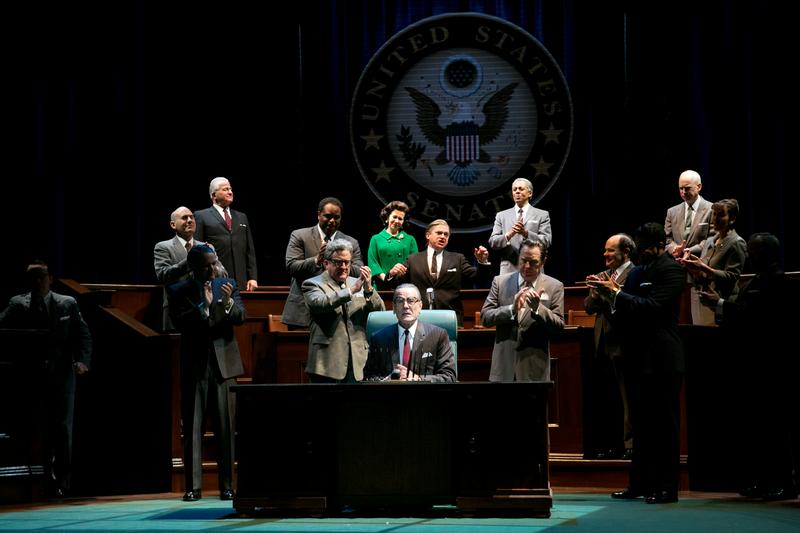 Actor Bryan Cranston's roles keep getting bigger. He gained fame for his work on the TV sitcom "Malcolm in the Middle," then went on to even greater acclaim — and three Emmy awards — for his work on the drama "Breaking Bad." Now he's making his Broadway debut playing a bigger character than either Malcolm's father Hal Wilkerson, or the "Breaking Bad" high-school-teacher-cum-meth-dealer, Walter White.
In the new play All the Way, Cranston is Lyndon Baines Johnson, president of the United States. It's the first year of Johnson's administration, immediately after the assassination of JFK, and he's working with every political fiber in his being to pass the Civil Rights Act. Written by Robert Schenkkan, All the Way is directed by Bill Rauch and can be seen at the Neil Simon Theatre.
New York Times theater critic Charles Isherwood asks if Cranston measures up to the Johnson Act — that is, playing a real-life character with a well-known exterior and a complicated inner life.