Celebrate Shakespeare's 450th Birthday with Operavore
Hear Daily Shakespearean Operas, April 21-25 at 2 pm
Monday, April 21, 2014 - 12:00 PM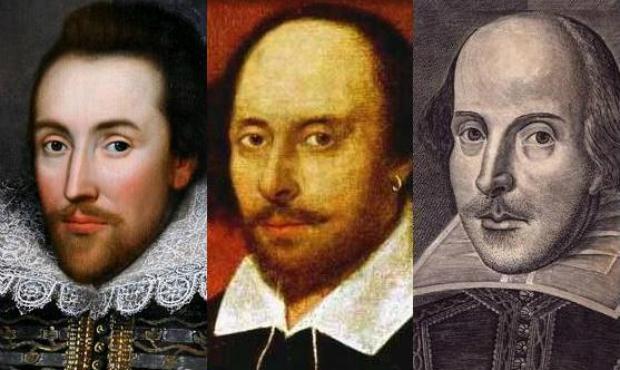 (Brice Stratford)
• Listen to the Operavore stream
In honor of William Shakespeare's 450th birthday we're celebrating his work on the operatic stage. Tune into the Operavore stream every day this week at 2 pm to hear an opera based on his plays.
Shakespeare – poet, playwright and actor – is largely considered one of the greatest writers the English language has ever known. It's his work for the stage that have captured the hearts and minds of many a composer. Below are just a few opera composers who have adapted the Bard's theatrical works for the operatic stage. Tune in to hear these performances throughout the week on the Operavore stream. 
Monday: Verdi: Macbeth
Conductor: Erich Leinsdorf
Macbeth: Leonard Warren
Lady Macbeth: Leonie Rysanek
Benquo: Jerome Hines
Macduff: Carlo Bergonzi
Malcom: William Olvis
Lady in Attendance: Carlotta Ordassy
A Physician: Gerhard Pechner
A Murderer: Osie Hawkins
Three Apparitions: Calvin Marsh, Emilia Cundari, Mildred Allen
A Manservant: Harold Sternberg
Metropolitan Opera and Chorus 
Tuesday: Berlioz: Beatrice et Benedict 
Conductor: John Nelson 
Beatrice: Susan Graham
Benedict: Jean-Luc Viala
Hero: Sylvia McNair
Ursule: Catherine Robbin
Claudio: Gilles Cachemaille
Somarone: Gabriel Bacquier
Don Pedro: Vincent Le Texier
Leonato: Phillippe Magnant
Lyon Opera Orchestra and Chorus 
Wednesday: Verdi: Otello
Conductor: Tullio Serafin
Otello: Jon Vickers
Desdemona: Leonie Rysanek
Iago: Tito Gobbi
Cassio: Florindo Andreolli
Roderigo: Mario Carlin
Lodovico: Ferruccio Mazzoli
Montano: Franco Calabrese
A Herald: Robert Kerns
Emilia: Myriam Pirazzini 
Rome Opera Orchestra and Chorus 
Thursday: Nicolai: The Merry Wives of Windsor

Conductor: Bernhard Klee
Sir John Falstaff: Kurt Moll
Herr Fluth: Bernd Weikl
Herr Reich: SiegfriedVogel 
Fenton: Peter Schreier
Junker Spärlich: Karl-Ernst Merker
Dr. Cajus: Claude Dormoy
Frau Fluth: Edith Mathis
Frau Reich: Hanna Schwarz
Anna: Helen Donath
Ein Bürger: Kurt Ludwig
Sprecher: Helmuth Straßburger 
Chor der Deutschen Staatsoper Berlin 
Friday: Verdi: Falstaff

Metropolitan Opera (Broadcast on December 14, 2013)
Conductor: James Levine
Dr. Caius: Carlo Bosi
Sir John Falstaff: Ambrogio Maestri
Bardolfo: Keith Jameson
Pistola: Christian Van Horn
Meg Page: Jennifer Johnson Cano
Alice Ford: Angela Meade
Mistress Quickly: Stephanie Blythe
Nannetta: Lisette Oropesa
Fenton: Paolo Fanale
Ford: Franco Vassallo
More in:
The WQXR e-newsletter. Show highlights, links to music news, on-demand concerts, events from The Greene Space and more.