Split Sides with The Cellar and the Point's Joseph Branciforte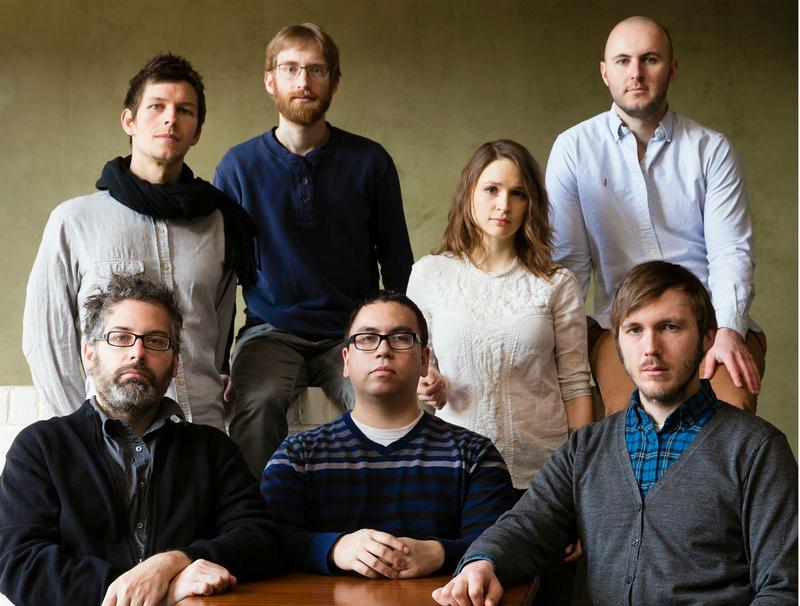 Drummer/producer Joseph Branciforte is a cofounder of The Cellar and Point, a self-proclaimed "garage chamber septet" that burst onto the NYC scene last year with the release of their debut album "Ambit."
The ensemble includes members of the JACK and Mivos Quartets and Transit as well as luminaries of the city's avant-jazz world. "Ambit" edged its way onto a number of Best of 2014 lists, including one by John Schaefer of WNYC's New Sounds.
Branciforte writes the following:
Side A
Brian Ferneyhough – String Quartet 6
Ferneyhough's string quartets have been in heavy rotation for me lately. I've probably listened to this one about 40 or 50 times in the last few months, just trying to absorb all of the details.
Elliott Carter - Caténaires
Carl Ruggles – Sun-treader
Hearing this at Carnegie Hall a few years ago was one of the most visceral and electrifying sonic experiences of my life. The way Ruggles handles the counterpoint is particularly striking, constantly giving the feeling of some cosmic inevitability.
Morton Feldman – String Quartet 2
I've spent endless time listening to Feldman; almost every piece from 1979-87 is close to my heart. This is one of my favorite moments from the six-hour Second String Quartet (1983).
Pierre Boulez - Anthèmes 2
Tristan Murail - Winter Fragments
Jozef Dumoulin – Amber
I discovered this record last summer in Belgium. This track impresses me by managing to achieve harmonic variety within an ambient context. (Jozef's trio record called "Rainbow Body" is another one I've been listening to.)
Side B
Iannis Xenakis – ST-4_1,080262,1
JACK quartet plays Xenakis. This album (2009) and their new Lachenmann (2014) recording are essentials.
Milton Babbitt – Three Compositions, 1
His reputation notwithstanding, I find Babbit's piano music incredibly musical. A brilliant performance by Robert Taub.
Charles Wuorinen - Lepton
Pierre Boulez - Le Marteau Sans Maître
Steve Reich – Music for Large Ensemble
The soundtrack to being 16 years old.
György Ligeti – Piano Étude 2
I've always admired the extended quintal harmony in this piece, but never sat down to have a look at it. I arranged Étude XV for The Cellar and Point - maybe this one is next!
William Basinski – 92982.3
Not as well-known as Basinski's "Disintegration Loops", but every bit as good.
*Not all of this Mixtape's music appears on Spotify as the curator intended. To hear Mixtapes as they're meant to be heard, including proper excerpts, cross-fades, etc, listen Wednesdays at 3 pm and Saturdays at 8 pm.