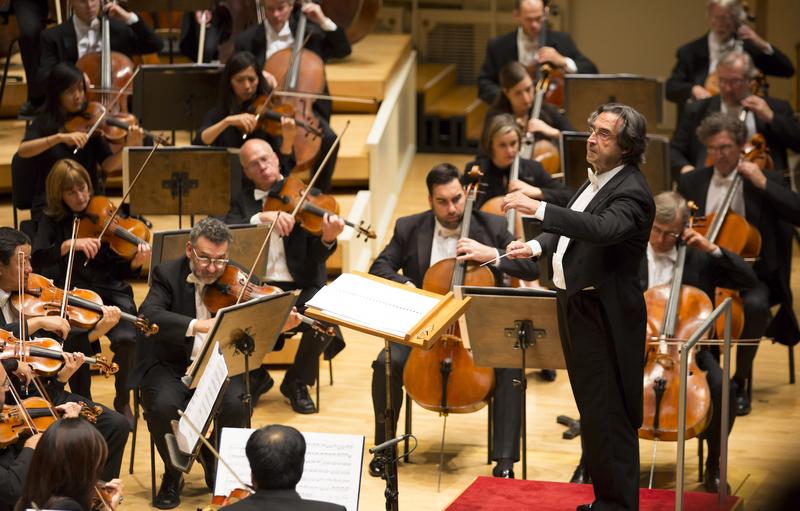 Every Tuesday night, we're re-broadcasting a concert from the 2014-15 season of Carnegie Hall Live. Tune in May 19 at 9 pm for this performance, recorded January 30.
Riccardo Muti leads the Chicago Symphony Orchestra at Carnegie Hall in a night out at sea as they perform pieces by Mendelssohn, Debussy and Scriabin.
Muti begins the program with Mendelssohn's Calm Sea and Prosperous Voyage Overture, a piece inspired by Goethe's poems Calm at Sea and The Prosperous Voyage, depicting a more personal rather than literal journey through "deathly" still waters.
The CSO continues the evening with Debussy's La Mer, a symphonic portrait worked solely from the composer's memory of summers spent in Cannes. Muti ends the program with Scriabin's The Divine Poem a four-part tone poem without pause. With the sections translating to "Struggles," "Delights," and "Divine Play," the bridge between a literal and metaphorical journey through ever-changing waters comes to a close.
This concert marks the first of three concerts by the CSO at Carnegie Hall this month. Muti has been music director of the CSO since 2010.
WQXR's Jeff Spurgeon co-hosts the broadcast with fashion designer Isaac Mizrahi.
Program:
Mendelssohn: Calm Sea and Prosperous Voyage Overture
Debussy: La Mer
Scriabin: Symphony No. 3, "The Divine Poem"
Chicago Symphony Orchestra
Riccardo Muti, conductor
We asked you to share your thoughts during the concert on Twitter and Instagram using the hashtag #CHLive. Below is a collection of your tweets and photos.