21 Classical Music Gift Ideas That Will Make Your Year
Thursday, December 01, 2016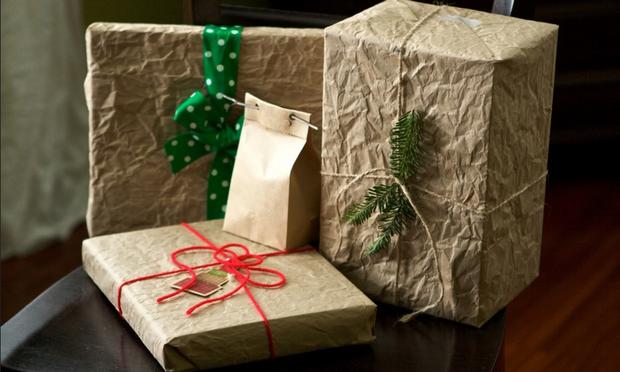 (Susy Morris/Flickr)
If you're making a list and checking it twice, the WQXR staff has put together a can't-miss gift guide for those who have a classical music-lover, or several, on their list this holiday season.
For the obsessive audiophile:
The Runwell Turntable, $2,500
This classic turntable brings those warm sounding LPs back to life.
For the fans of Bach:
Bach: Complete Sacred Cantatas / Suzuki, Bach Collegium Japan, $225
This is a must-have for anyone who loves Bach and is ready to discover the endless gems that live within the 200 or so extant cantatas, all  of which are included in the 55-cd set. Stunning arias, uplifting choruses and beautiful instrumental sinfonias abound, and are delivered with top notch performances by Suzuki and his Bach Collegium Japan musicians.
For the fans of dance:
The Sleeping Beauty, $30-$175
More than 100 New York City Ballet dancers are participating in Peter Martins' staging of The Sleeping Beauty ballet set to music by Tchaikovsky in February 2017. A ballet-lover or even someone who loves Tchaikovsky will delight in tickets to this extravagant production.
For string quartet fans:
Emerson String Quartet: Complete Recordings on Deutsche Grammophon, $140
The NYC-based Emerson Quartet celebrates its 40th anniversary this year with the release of this 52-cd box set. The Emerson's full discography is featured, ranging from rich and subtle readings of Haydn, Mozart and Beethoven, to breathtaking performances of Ravel, Bartok and Shostakovich. A definite desert-island collection for the string quartet genre, this set also features plus-one works like the Mozart Clarinet Quintet, the Schumann and Brahms piano quintets and Berg's Lyric Suite.   
For the pianophile:
Satie: Complete Solo Piano Music [6 CD], $32
This set of the complete piano music of Erik Satie offers a further exploration in the distinct harmonies of the French composer.
For do-it-yourself music box composers:
Kikkerland Make Your Own Music Box Kit, $17
Do the chiming tones of a music box bring back fond memories? Or maybe you really like hole punchers? With this kit, you can punch holes in a music staff to mark notes and crank it through your music box to hear the melody you've written!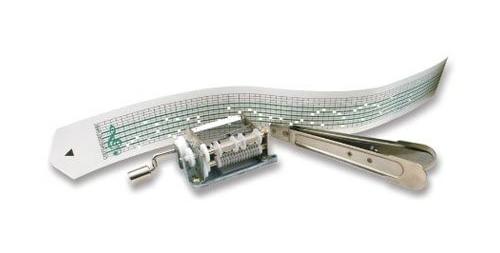 For those freaked out by space/time travel scenes, but are Ligeti curious:
Haydn & Ligeti: Concertos & Capriccios, $19
The Israeli pianist Shai Wosner brings his fierce wit and improvisatory spirit to this unusual pairing of Haydn and Ligeti capriccios and concertos. Matched by the equally dexterous playing of Nicholas Collon and the Danish National Symphony Orchestra, this record has consistently amused and gratified our staff since it was released in June. Those daunted by the connotation of Ligeti with Kubrick's psychedelic rendering of space-time may find his playful Piano Concerto a more welcoming introduction.
For those in northern New Jersey:
Budapest Festival Orchestra at NJPAC, Feb 4, 2017, $39-$99
The Prudential Hall at the New Jersey Performing Arts Center is one of our favorite places to see classical music concerts and the Budapest Festival Orchestra is one of the best orchestras in the world — it's a win-win! Conductor Ivan Fischer has remarkable chemistry with this orchestra that he started 30 years ago and it shows — everyone seems to be having a great time on stage. Plus, pianist Richard Goode playing Beethoven — what's not to love?
For the composer in your life that is always missing staff paper:
NOLIGRAPH the Staff Writer, price varies
No staff paper? No problem! For those of us who just can't stop composing, this took turns any piece of paper into a score.

For the person that wants to hear quality sound from anywhere in their home or office:
Sonos Speakers, $169-$469
Listen to WQXR wherever you are in New York or anywhere in the world. Buy yourself a variety of Sonos speakers (one staffer's favorites are Play 1 and Play 5) and program WQXR and Q2 Music into the favorite station settings of the Tune-In app.
For the person that wants/needs to feel complete:
Mozart 225: The New Complete Collection, $480
This is the Mozart gift collection to end all Mozart gift collections. This complete Mozart boxset really is a box — a 20 pound one. There are 200 CDs, two books of art prints, over 600 artists represented and well over 200 hours of music.
For more completion but in analog:
Sir Simon Rattle and the Berliner Philharmoniker: Johannes Brahms: Symphonies 1–4, € 499.00
Recorded in September 2014, this limited vinyl edition set of six records features the complete cycle of Brahms's symphonic works. Only 1,883 copies are available of these direct-to-disk analog recordings.

For the vinyl record enthusiast:
Chopin: The Legendary 1965 Recording (Vinyl), $22
Martha Agerich playing Chopin on vinyl. It's like an awesome-sauce-triple-decker sandwich for classical music lovers.
For the contemporary opera enthusiast:
Prototype Proto Pack, $160
For the curious listener, the Prototype Festival promises to surprise, challenge and tickle your ears. The Proto Pack gets you into performances of seven brand new operas — perfect for the musical explorer!
For the person who's into searing their imagination:
Philip Glass & Robert Wilson: Einstein on the Beach, $30
It's one of the most visually and musically intoxicating operas of all time and even 30 years after its premiere, in this premiere DVD recording, Einstein on the Beach still sears the imagination.
Clothing and other wearables:
For those about to rock:
MOZART CLASSICAL music t-shirt, $15
For those who listen through the ages:
FAMOUS COMPOSERS CLASSICAL t-shirt, $12
The Fourth B:
Four B's (Beethoven, Bach, Brahms & Bowie) T-shirt, $24
For child prodigies in the making (or their hopeful parents):
Mozart in the making baby onesie black, $14
For a simple statement:
Violin Pendant, $20
For a warmer audio experience:
Fur Lined InnoHug Headphones, $31
More in:
The WQXR e-newsletter. Show highlights, links to music news, on-demand concerts, events from The Greene Space and more.