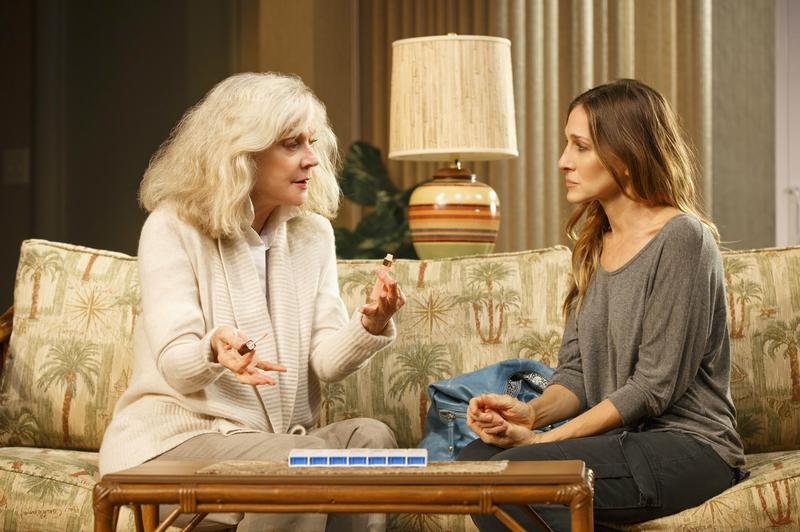 A playwright's art imitates a financier's life in a work about the reverberations of corruption and public scandal in The Commons of Pensacola by actress Amanda Peet, who embarked on a new career as a playwright this past fall.
Loosely inspired by the Bernie Madoff saga, Blythe Danner plays a woman exiled, more or less, to Florida after her financier husband is jailed for spending his clients' money instead of investing it. Her daughter, played by Sarah-Jessica Parker, comes to comfort her and finds that she, too, is a victim in the aftermath of her father's crime.
Directed by Lynne Meadow, the play is presented Off Broadway by Manhattan Theater Club at its City Center home. New York Times theater critic Charles Isherwood gives his thoughts on the play, the performers and the actress-playwright who chose not to portray the character she created.