Daníel Bjarnason on New Avenues of Musical Thinking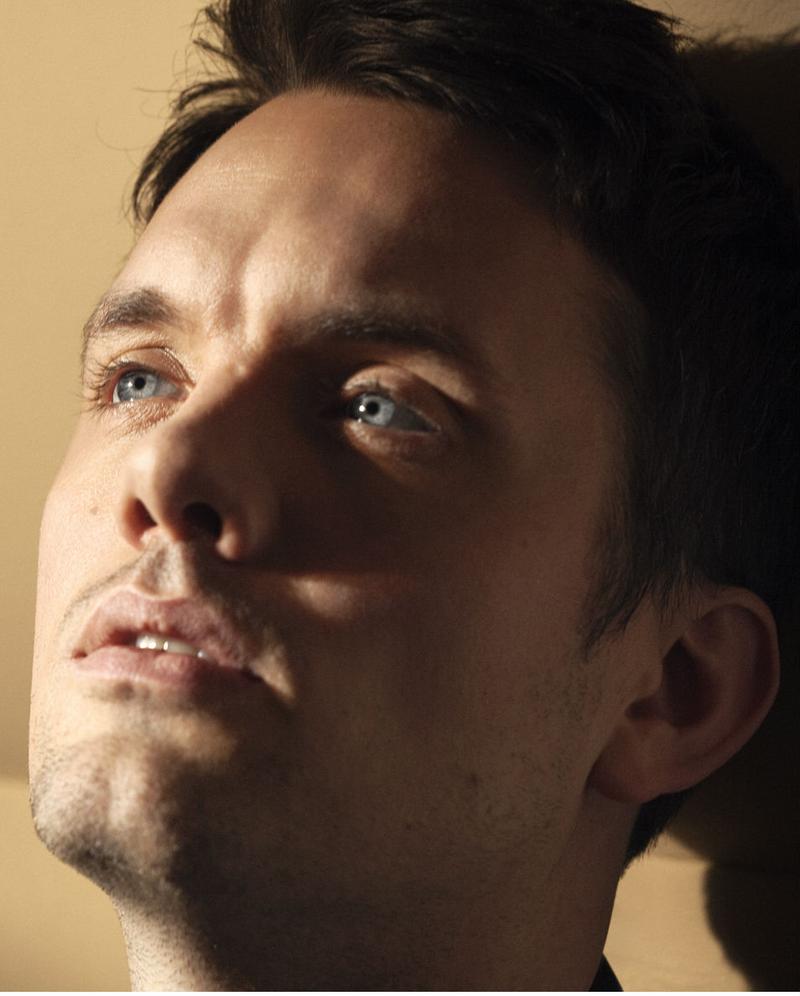 The title track of "Over Light Earth," the third release from Icelandic composer Daníel Bjarnason, takes its inspiration from the art of Jackson Pollock and Marc Rothko. Commissioned by the Los Angeles Philharmonic, it's the latest step in an varied career that spans collaborations with Britten Sinfonia and work with electroacoustic composer Ben Frost and post-rockers Sigur Rós. Bjarnason is a member of the Icelandic record label and composer collective Bedroom Community.
Bjarnason writes the following of his Mixtape:
These are all pieces that have inspired me at various times and that I feel have had a direct impact on my development as a composer. Many of these pieces like those by Tómasson, Adés, Ligeti and Lutoslawski were ones I was crazy about as a composition student and I still find myself going back to them occasionally. I came a bit later to the American composers but they have all had a huge influence on me and opened up completely new avenues of musical thinking.
Haukur Tómasson - Violin Concerto: Movements II and III (Caput Ensemble)
Haukur is a master of orchestration and his music always has a kind of "classical" purity and drive about it that is so exciting. I really wish that everybody will know and play his music. He was a real hero for me while I was studying composition in Reykjavík, and he still is.
John Adams - Tromba Lontana
I heard this piece on the radio in my car for the first time and it was being used as interlude/background music in some radio program (I don't remember what the program was about) and I didn't catch what the music was. I ended up calling the show's host and asking her what music she had been using in that program.
György Kurtag - Stele: Movement 3 (Berlin Philharmonic; Claude Abbado)
Monumental. Beautiful use of the orchestra.
Adés: Asyla - Movement II (Simon Rattle; Birmingham Symphony Orchestra)
This was one of the first full scores I bought by a composer who wasn't dead. I must have been about 18 years old and I devoured every page of it. I just realized that I still haven't heard this piece live and that's totally depressing.
György Ligeti: Piano Etudes - "Cordes a vide" - (Pierre Laurent-Aimard)
Those falling fifths.
György Ligeti - Chamber Concerto 3rd movement (Ensemble Intercontemporain; Pierre Boulez)
This is a score that every student of composition should study (and every student of conducting as well).
Benjamin Britten - Passacaglia op. 33b
I got to know this piece from inside the orchestra, playing celesta. I could have chosen a lot from Britten but this piece brings together in one movement so many of the things I love about Britten.
Witold Lutoslawski - Chain II: Movement I - (Anne Sophie Mutter)
One of the most successful example of the interplay between aleatoric and written out music I can think of. The solo part is simply exquisite. Why isn't every single violinist playing this piece all the time?
Hans Werner-Henze - Orpheus Behind The Wire:What was Hell like? (Eric Ericson Choir)
I came across this piece completely randomly and I was so struck by it. It made me rethink a lot of things about choir music and writing for chorus in general.
George Crumb - Black Angels: God Music
Getting my hands on this score as a student was something of a revelation. The relationship between how it is notated and how it sounds is just wonderful.
David Lang - The So Called Laws of Nature: Movement III (So Percussion)
I discovered this piece quite recently through working with So Percussion. I basically had this on repeat on my ipod for 6 weeks.