Video Webcast: Diana Damrau at Le Poisson Rouge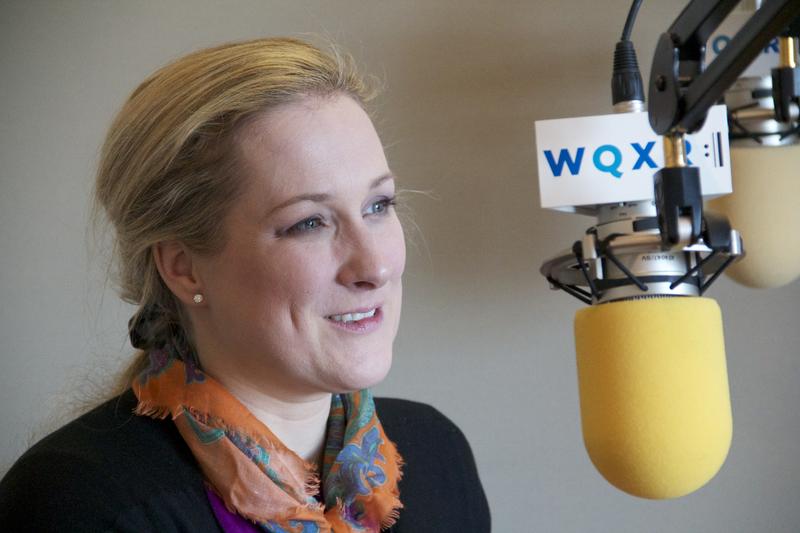 The German soprano Diana Damrau is a regular in the big opera houses of New York, London, Vienna and elsewhere, making a club date in the intimate Le Poisson Rouge (LPR) especially unusual. Join us for a live video webcast of Damrau's show at LPR on Thursday, March 27 at 7:30 pm.
Damrau, who is currently reprising the role of Amina in the Met's production of La Sonnambula, is taking the evening to sing music from her latest album "Forever." While the program is sold out (sorry), you can turn to this page to see and hear Damrau from the comfort of your living room. WQXR's Naomi Lewin hosts. Note: Damrau will be also appearing on an upcoming edition of the Operavore show.
Got a question for Diana Damrau? Leave it in the comments box below.
Program Details:
Diana Damrau, Soprano
Craig Rutenberg, Piano

Kálmán: Gräfin Maritza "Höre ich Zigeunergeigen"
Lehár: Giuditta "Meine Lippen, sie küssen so heiß"
Künnnecke: Vetter aus Dingsda "Strahlender Mond"
Kilar: The Ninth Gate "Vocalise"
Bizet: "Les Filles de Cadix" (Chanson espagnole)                   
Churchill: Snow White "Someday My Prince Will Come"                   
Fain: Alice in Wonderland "All in the Golden Afternoon"            
Sherman/Sherman: Mary Poppins "Feed the Birds"            
Bernstein: West Side Story "I Feel Pretty"
Arlen: The Wizard of Oz "Somewhere Over the Rainbow"                                                      
Loewe: My Fair Lady "I Could Have Danced All Night"
Diana appears by kind permission of The Metropolitan Opera.