Donnacha Dennehy's Journey through Music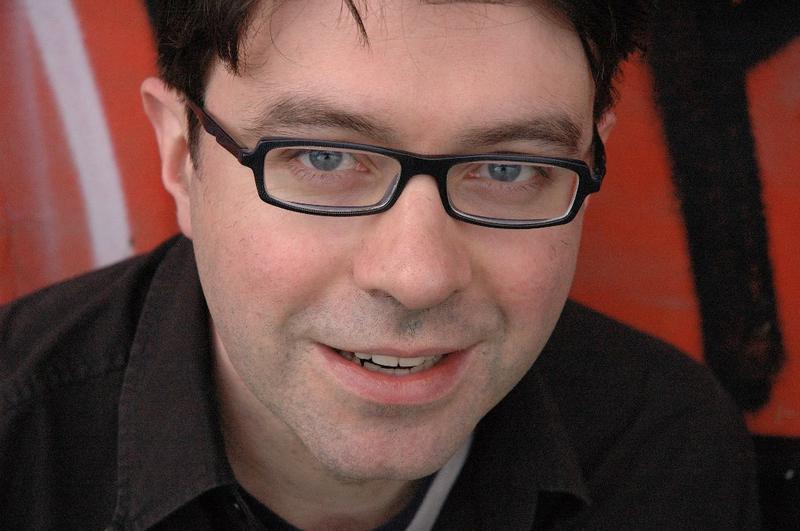 Irish composer Donnacha Dennehy has been commissioned by soprano Dawn Upshaw, Alarm Will Sound, the Bang on a Can All-Stars, pianist Lisa Moore and the National Symphony Orchestra of Ireland, among many others. He is the founder of renowned new-music collective Crash Ensemble.
Dennehy shares his Mixtape, which spans from David Bowie and Steve Reich to Morton Feldman and Osvaldo Goljiov.
After some to-ing and fro-ing, it came to me that I should do this mixtape absolutely chronologically, as these pieces hit me and changed me.  The first piece of music I remember adoring was I don't like Mondays by the Boomtown Rats. I was 8 or 9, and had just got a transistor radio, which I carried everywhere with me. The Boomtown Rats got to No.1 in the UK charts with this song, which was kind of a big deal for an Irish band then. So it was played non-stop on the commercial pirate radio, much to my happiness. I loved it. It's actually about something terrible. But paradoxically the music is kind of joyful.
I started music not long after and fell in love instantly with Bach, Stravinsky and Copland. I adored especially an Igor Markevitch recording of the Rite of Spring. Of course we all love the visceral bits but there is something incredibly evocative and rich about the lunging of the "Spring Rounds."
As a teenager, rock started to have a big impact for me. I wanted to set up a band but had trouble convincing my friends. Instead I busked – playing the flute – on the streets for extra money. Mostly I was interested in alternative English music like Echo and the Bunnymen, the Smiths, the Cure, the Waterboys, but probably it was the inquisitive genius of David Bowie that had the biggest impact. I was especially enamoured of his so-called Berlin albums.
Around the same time – I may have come across it in fact in a biography of Bowie – I heard of something fascinating that had happened in New York called minimalism.  I was in love with the idea: concerts in lofts, the ecstatic nature of it brought about by the repetitions etc. Of course by the time I had heard of it, most of it had happened, so I discovered it retrospectively. As a teenager I could not stop playing Act III from The Photographer. Not long later I discovered Steve Reich's Music for 18 Musicians, and I just thought it was the most amazing thing.  I became obsessed with it, and would transcribe what I thought was happening, because as I discovered, at that time no score existed. Although I still love Music for 18, it is actually Octet that makes my heart skip consistently. I find it one of the most uplifting pieces ever.
As an undergrad I discovered Janacek and Ligeti. These were revelations. In general, my undergraduate training at Trinity in Dublin was quite conservative, so this is really where I caught up on the whole canon of classical music. But I did not discover much new music beyond what I already knew in that environment. The next wave of discovery happened when I left to do graduate studies in America, where my greatest discoveries for me were Morton Feldman and Gerard Grisey. I at first hated Feldman; I was very drunk on tequila at a party and around 2 in the morning, someone put a CD of For Samuel Beckett on, as they know I loved Beckett. I thought it would never stop. And it seemed like it was forever on the verge of doing something but never actually doing it. Once the hangover abated though I realized that my curiosity had been piqued and I became obsessed in particular with a piece for cello and piano called Patterns in a Chromatic Field. 
Lev Koblyakov – a visiting musicologist from Israel – gave a talk on recent currents in Europe and that's where I first heard the music of Gerard Grisey. I couldn't believe it – it just seemed like something entirely new. I was particularly blown away by Partiels and the way it just makes musical processes out of the overtone series. This was all done with acoustic instruments yet it sounded as if it had to have had electronics. I was so taken with it that I wrote to Grisey from Illinois asking might he take me as a student. He accepted, but when I got to Paris I could see that he was disappointed that I was not a woman (my first name ends in an "a" you see). I thought this is not going to work out and went instead to the Netherlands where I became very friendly with Louis Andriessen. Andriessen is kind of a hero to me. He is a European deeply marked by American music, like me. When I returned to Dublin and founded Crash Ensemble, the first concert was mainly devoted to his work, with one piece by me.
Of course being Irish you are not truly European in the way someone from Holland – bang in the centre of the continent – is. You are very much on the outskirts. While that has plenty of problems, most evident among them being the lack of opportunity, it also affords one really important quality: liberty. There is also the incredible richness of the indigineous traditional music. In the mid 2000s I started reaching back into my memory of sean nós sessions at my grandmother's house in Kerry in the southwest of Ireland. Not long after I was introduced to the wonderful sean nós singer Iarla O'Lionaird. This would have a big impact on me, as Iarla proved a very open-minded collaborator. He was already open-minded as a child, as is evident in this recording of his singing the iconic sean nós song Aisling Gheal into a piano, with the pedal down throughout.
I first heard the Bang On A Can collective as a grad student in America. Their energetic optimism had a big impact on me, not only as a composer but also as a musical organizer, as it were. In Little Match Girl Passion, I think that David Lang genuinely hits on a new and ingenious way of setting tect.  Vivier I first encountered in a lecture given by Bob Gilmore in Amsterdam. Again I was struck by his singularity, and the way he managed to be lyrical and yet completely original at the same time.  The same is true of Golijov and his voracious appetite for colours and ingredients from across the world. I also hear a kindness in his music.  That seems like a strange thing to say, but I hear it! And it is very touching. It also taught me something about Dawn Upshaw's lower register.
Playlist
The Boomtown Rats - I Don't Like Mondays
Igor Stravinsky - Le Sacre Du Printemps: Spring Rounds
Stockhausen: Stimmung - Model 38
David Bowie - V-2 Schneider
Philip Glass - The Photographer: Act 3
Steve Reich - Octet (excerpt)
Jánacek: Sinfonietta - 5. Andante Con Moto (excerpt)
Morton Feldman - Patterns in A Chromatic Field (excerpt)
Gerard Grisey - Partiels (excerpt)
Louis Andriessen - De Staat (excerpt)
Iarla Ó Lio - Aisling Gheal (Bright Vision)
David Lang (D): The Little Match Girl Passion - When it is time for me
Claude Vivier - Lonely Child (excerpt)
Osvaldo Golijov - Ayre - Aiini Taqtiru / The Andal