Composer Sam Pluta on Electronic Music Innovations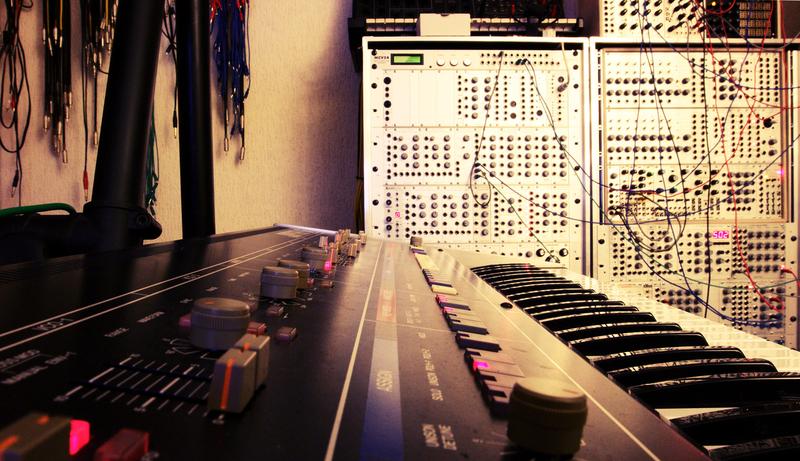 Composer and electronic music performer Sam Pluta has written music for Mivos Quartet, Yarn/Wire, So Percussion, Dal Niente and International Contemporary Ensemble among others. He's also shared the stage with improvisers George Lewis, Peter Evans and Craig Taborn and is the technical director for the Wet Ink Ensemble. He teaches electronic music courses at Manhattan School of Music and Columbia University.
Sam Pluta writes the following of his Mixtape:
There is so much music I love – and I am sure this is true with all of the musicians who have made these playlists – that making a clear point with just one hour of sound is quite difficult. For this mixtape I decided to choose music that I not only find shocking in its compositional and sonic clarity, but also music that I feel should be more widely known. In my world, this is what would be playing on the radio when you turn it on, and conveniently that can happen for at least an hour this year.
Maryanne Amacher was one of the key innovators of American Sound Art in the 20th Century. Her music focused on intermedia relationships between sound and architecture and acoustic and psychoacoustic phenomena. Chorale 1 is Amacher's clearest use, on a commercial release, of oto-ocular emissions, the effect where the sound coming out of the speakers causes your ear to emit tones internally, which become part of the music.
Immediately preceding the jazz-funk mega-hit Headhunters, Herbie Hancock's Sextant was not the commercially successful release that followed it, but it is an electro-acoustic masterpiece of jazz, and an album of inspiration for my work with the Peter Evans Quintet.
Chris Watson's Massed Knot Roost On Shingle Bank, Snettisham, Norfolkshows how we don't need the studio to make great electronic music. All we really need are two great microphones and a preamp in a roost of a couple thousand birds.
I have no idea how Dick Raajimakers made Plumes in 1967 (technically or aesthetically), but his focused sonic palette of chiseled noise seems to prophesy future music of innovators like Merzbow, and even comes a full ten years before Iannis Xenakis's La Légende d'Eer.
Bernard Parmegiani, who died last fall, was one of the central figures at GRM in France from the 1960's onward. I see that Tim Hecker also had some Parmegiani on his playlist. Bernard is one of these composers who is idolized by electronic musicians but is relatively unknown outside this community.Violostries, from 1964, is his only work I know of for instrument and tape. It was also his first major work, and is for me a desert-island disc.
John Wiese is one of my favorite electronic performers. His brash, no nonsense style has been an inspiration for my own sound as a laptop musician.
I end this playlist with Alice Coltrane's Universal Consciousness. I only discovered Alice's music recently and it has been a revelation. With Coltrane shredding on harp and keyboard over the top of string arrangements by Ornette Coleman (that are being flooded with reverb and distorted), how can you go wrong?
Playlist
Maryanne Amacher - Chorale 1
Herbie Hancock - Rain Dance
Chris Watson - Massed Knot Roost On Shingle Bank, Snettisham, Norfolk
Dick Raajimakers - Plumes
Bernard Parmegiani - Violostries
John Wiese - Circle Snare (Second Part)
Alice Coltrane - Universal Consciousness
*Not all compositions from the original streaming playlist appear on Spotify.