Experiments in Opera on the Excitement of New Sounds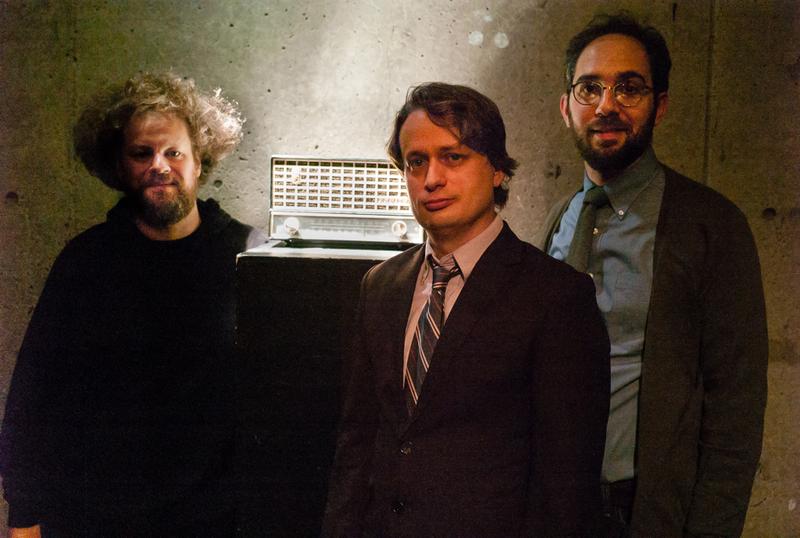 Aaron Siegel, Jason Cady and Matthew Welch are the co-founders of Experiments in Opera, a composer collective dedicated to pushing the boundaries of contemporary opera and answering "traditional questions about how to connect words, story and music." The trio is currently in residence at New York City's Abrons Art Center where, in late February, they presented Radio Operas – the premieres of six new works created with an audio-only sensibility that included live musicians and sound effects performed by a Foley artist.
Each evening at 8 pm from Monday, March 17 to Saturday, March 27 these Radio Operas – newly recorded in the Q2 Music studios – will receive their radio premieres, and will be available afterwards for on-demand streaming.
Siegel, Cady and Welch write the following of their Mixtape:
Over the past three years, we have been exploring experimental opera as a collective. Along with our own music we have presented works by Robert Ashley, Joe Diebes, Ruby Fulton, Mary Kouyoumdjian, Leaha Maria Villarreal, John Zorn, and several other artists. In some ways our programming comes from the same place as our composing: our excitement for hearing new sounds. It should be no surprise, then, that when we sat down to think about what music to put on a Mixtape we came up with an eclectic collection that ranges from the obscure to the icons of the American experimental tradition, with only a few works that could be called opera.
We hope this mix ultimately reflects our concept of music driven by a strong vision, whether it is the asceticism of Charlemagne Palestine, the philosophy of Anthony Braxton, or the all embracing aesthetic of Jessica Pavone.
Aaron Siegel
1. Laurie Anderson – Example #22 from Big Science
2. Charlemagne Palestine - "Strumming for Bösendorfer Piano" (excerpt)
3. Nusrat Fateh Ali Khan - Allah Hoo (excerpt)
4. David Behrman – On the Other Ocean (excerpt)
5. Henry Purcell – Dido and Aneas, Act III: Thy Hand Belinda/When I am Laid in the Earth

Matthew Welch
1. Anthony Braxton – Composition No. 175 (excerpt)
2. Morton Feldman – Three Voices: "Snow Falls" and "Legato"
3. Alvin Lucier – Piper
4. Philip Glass – The Photographer (excerpt)
Jason Cady
1. Richard Lerman – Takuhon
2. Harold Budd / Brian Eno – Among Fields of Crystal
3. Jessica Pavone – And at Last
4. Mary Halvorson Trio – Sweeter Than You