Florent Ghys on Canons, Guitars and Old School Synths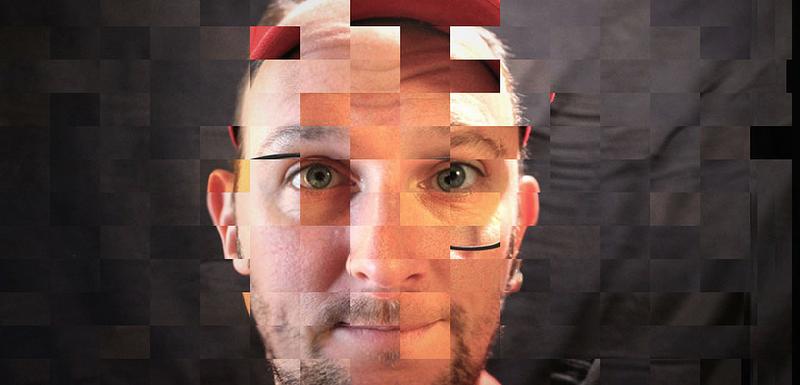 Composer-bassist Florent Ghys uses snippets of television broadcasts, speech patterns and, on his latest album Télévision, the sounds of hair dryers as source material for heady and often playful compositions. He's also a founding member of low-string quartet Bonjour and has been commissioned by the Bang on a Can All-Stars and Dither Quartet.
Florent Ghys writes the following of his Mixtape:
There are old people exploring sounds: Pierre Schaeffer explains to us what a fat note is while Luigi Rossolo records his homemade instruments in "Die Kunst Der Geräusche".
There are beautiful voices: Moondog's canons with guitars and female voices, and Mother Mallard's long held notes with old-school synths.
Steve Reich is around with Mitchell Akiyama's beautiful and dreamy homage, and Pierre Jodlowski religiously accumulates motives until he reaches a strange and atonal loop.
Free as birds, the Uské Orchestra jumps from one idea to another in a very elegant and hilarious way while Takagi Masakatsu freely explores sweet and rhythmically unstable clouds.
Sentimental and sweet: Skuli Sverrisson's Seria. Colleen also, she sounds like a black and white movie with birds in the background. And Rainier Lericolais with his scratched compact discs.
There are texts too: Japanese texts that I can't understand and that are followed by a robot tabla; it's the unexpected "Hana" by Asa Chang and Junray. Weird French stock market news that don't make any sense in U_07 by Alva Noto.
Provocation and fun: René Lussier is using a recording from a Christmas speech by the Queen and he sounds like he is having fun. Rhys Chatam uses ironically a military pattern in his extremely minimalist piece called "Waterloo".
And there are awesome musicians: François Rabbath who changed the way we play the double bass; he's a guru. And Paul Motian whose "Etude" is a so sweet and fragile.
Playlist
Pierre Schaeffer - Solfège de l'objet sonore
Moondog - Down Is Up
Pierre Jodlowski - 60 loops: Part 1
Takagi Masakatsu - Coieda: O.P.R.
Colleen - Everyone alive wants answers
Rhys Chatam - Waterloo, No. 2 (excerpt)
René  Lussier - Le trésor de la langue: Le Message D'La Reine, Echange De Bar
François Rabbath - Prelude à l'Archet
Luigi Rossolo - Die Kunste der Geräusche: Crepitatore
Rainier Lericolais - Piste 1
ASA-CHANG and Junray - Hana
Alva Noto - Unitext
Bali - Ketjak Dance Trance pour le singe
Mitchell Akiyama - With Hope That (For Steve Reich)
Paul Motian - Etude
Skuli Sverrisson - Seria
Uské Orchestra - Lipome Le Jardin
Mother Mallard - The Continuing Story of Counterpoint Part 12 C (1987)