Gabriel Garcia Marquez Inspired Operas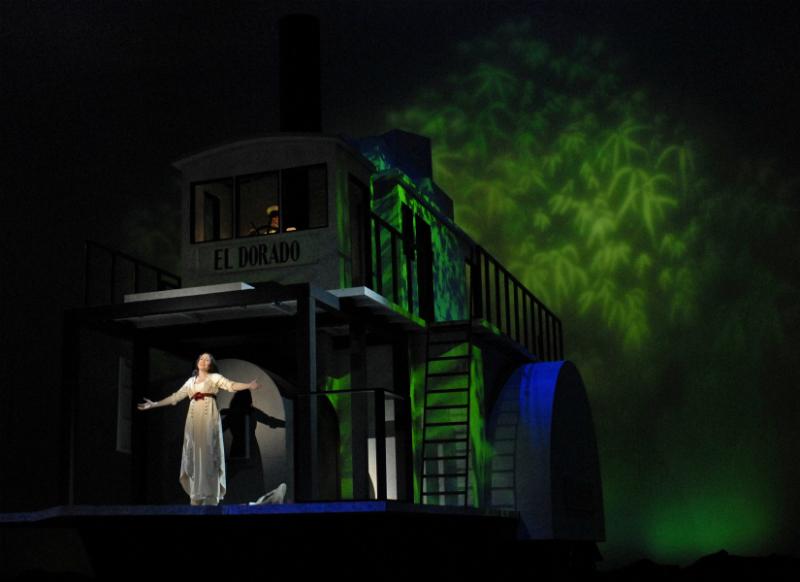 Gabriel Garcia Marquez, who died Thursday at age 87, was best known as a Nobel Prize-winning novelist and pioneer of the fiction genre known as magical realism. But the prolific Colombian writer also had ties to opera.
Marquez was said to be a fan of music ranging from Bach and Stravinsky to Cuban salsa and the Beatles. His writings inspired at least two major operatic adaptations: Love and Other Demons by Hungarian composer Peter Eötvös (2008), and Florencia en el Amazonas (Florence in the Amazon) by the late Mexican composer Daniel Catan (1996).
The latter opera has shown particular staying power and has been touted as the first Spanish-language opera commissioned by an American opera company (three, in fact: Houston Grand Opera, Seattle Opera and Los Angeles Opera were co-commissioners).
L.A. plans to revive the work this fall in a production by Francesca Zambello and starring Chilean soprano Verónica Villarroel. The story, about a diva who decides to leave Europe after 20 years for a return trip to her native Brazil, is in fact not based on any particular Marquez novel. Still, its characters and style strongly bear his imprint, and it was composed with the author's blessing.
In 1996, Los Angeles Times music critic Mark Swed wrote that "the time couldn't be riper for a new Mexican opera, not only because of our increasing awareness of Latino culture, but because there happens to be all those marvelous Latino opera singers who have exceedingly little to sing in their native language.
"The music has less folk music and folk instrumentation than some of us might like. It also has less grit than some of Catan's other scores. But it is not entirely without either. New to Catan's style is a great Puccinian swath of melody that the singers simply adore, as did the opening-night Houston audience."
Catan died in 2011 at age 62 but not before Florencia en el Amazonas had been staged numerous times and recorded in 2002 by the Houston Grand Opera. Listen to some of the opening of the piece below.