Jennifer Higdon on Finding her Opera Voice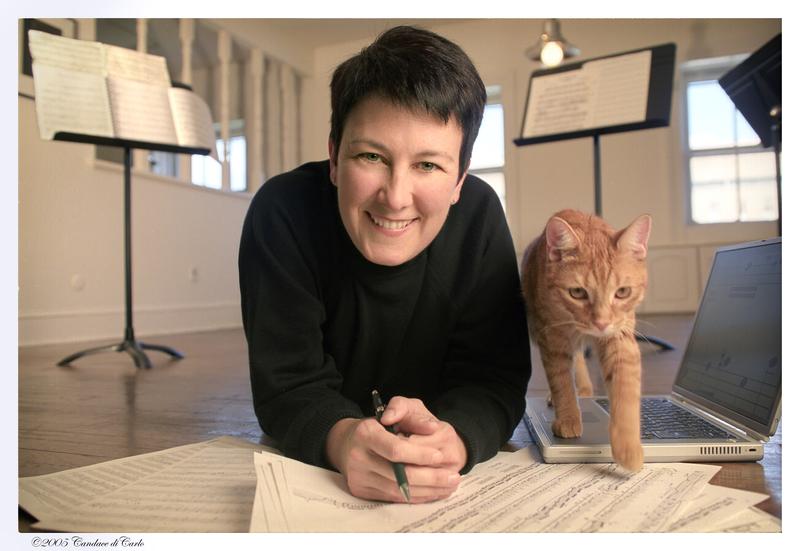 Pulitzer Prize- and Grammy-winning composer Jennifer Higdon is a featured composer on Hilary Hahn's latest release "In 27 Pieces" and has had her music performed by the Philadephia Orchestra, the Chicago Symphony, the London Philharmonic Orchestra, violinist Jennifer Koh and Eighth Blackbird, among many others. Higdon is currently working on Cold Mountain – an opera co-commissioned by Sante Fe Opera and Opera Philadelphia set to premiere August 1, 2015. She's also on faculty at the Curtis Institute of Music.
Jennifer Higdon writes the following of her Mixtape:
For the past couple of years, I have been working my way through the writing of my first opera**…needless to say, this has led me to obsess over the voice: how it conveys emotion, tells a story, and underlines the psychological emotion of a situation (or a character's state of mind). A pattern has emerged where there are certain recordings that I am revisiting repeatedly, trying to figure out what will effectively convey the story that I am attempting to tell about the South, at the end of the Civil War, with characters who find themselves in a newly configured world, both inside themselves and in a ravaged landscape.
This playlist constitutes a regular soundtrack of my own journey. As is typical, it runs a gamut of musical variety (I never listen to just classical music) from instrumental works that have a "Southern" flavor (as well as a lyricism that mimics the voice): Visconti, Puckett, and Bunch; to the sung word in a classical vein (Schneider, Sametz, Lang, Britten). Add to that a country/bluegrass sensibility (Thile and the enthusiastically original Nickel Creek).
And as is always the case, the Beatles keep me company with such a variety of color…I feel like they are a never-ending provocation of the palette creation of interesting textures. From traditionally old to very recent "pop"…it all contributes to building a sound world for telling an intense story
** Cold Mountain premieres Aug. 1, 2015, at Santa Fe Opera and the comes to Opera Philadelphia in February 2016
Playlist
Maria Schneider - Winter Morning Walks: Perfectly Still This Solstice Morning
Dan Visconti - Drift of Rainbows
Steven Sametz- In time of
Joel Puckett - The Shadow of Sirius: II
Kenji Bunch - Lowdown
David Lang - Little Matchgirl Passion: We Sit & Cry
Traditional, arr. Morman Tabernacle Choir - "Shenandoah"
Traditional, arr. Morman Tabernacle Choir - "Deep River"
Benjamin Britten - Peter Grimes: Act 3, Who Holds Himself Apart
Chris Thile - "Punch Bowl" (performed by the Punch Brothers)
Traditional, arr. Mark O'Connor - Appalachia Waltz : The Green Groves of Erin/The Flowers of Red Hill
Nickel Creek - "When In Rome"
John Lennon & Paul McCartney: "A Day In The Life"