Jessye Norman: A Soprano Who Does it Her Way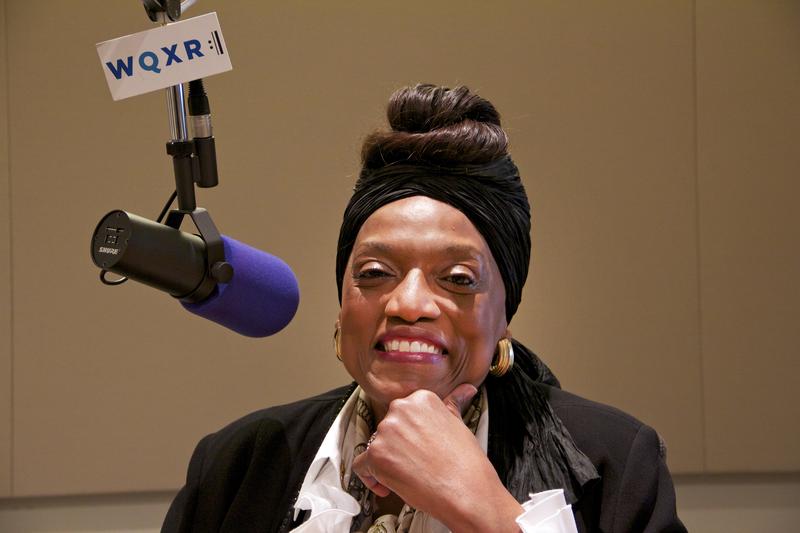 Jessye Norman turns 70 on Tuesday and WQXR will mark the occasion with several of her recordings throughout the day. Listen to this one-hour profile, recorded last year, in which she talks about her music and career.
Jessye Norman has thrilled millions around the world with her vocal artistry in the opera house, and on the recital stage. She's also coped with racism and kept audiences guessing with unusual career turns. Now, the grandiloquent soprano from Augusta, Ga. has written a book called Stand Up Straight and Sing, chronicling her nearly 50-year career in the opera world and beyond.
In this one-hour special with host Naomi Lewin, Norman talks about singing Wagner's grand soprano heroines, starting with her professional opera debut as Elisabeth in Tannhäuser in Berlin in 1969. This bold move paid off with a contract and a longtime association with German houses and later led to a pivotal recording of the "Liebestod" from Tristan und Isolde with Herbert von Karajan.
Norman also talks about her performances of Strauss and Berlioz, American spirituals and Broadway standards. There are encounters with fellow divas Marian Anderson and Kathleen Battle, thoughts on music education, and the tale of getting an unusual phone call from Bill Clinton. Listen to the full special above and share your thoughts in the comments box below.
Bonus Audio: Norman discusses her encounters with racism in the opera field. She starts by discussing her singing partnership with Kathleen Battle:
Playlist:
Richard Wagner: Die Walkure: Sieglinde: Du bist der Lenz, nach dem ich verlangte
Jessye Norman, soprano
Metropolitan Opera Orchestra
James Levine, conductor
Deutsche Grammophon 423 389
 
Richard Wagner: Tannhauser: Dich, teure Halle
Jessye Norman, soprano
London Philharmonic Orchestra
Klaus Tennstedt, conductor
Angel/EMI 67830
 
Richard Strauss: Vier letzte Lieder: Beim Schlafengehen
Jessye Norman, soprano
Gewandhausorchester Leipzig
Kurt Masur, conductor
Decca 289 479 2436
 
Traditional: Great Day (Arranged by Thomas H. Kerr, Jr.)
Jessye Norman, soprano & Kathleen Battle, soprano
James Levine, conductor
Deutsche Grammophon 429790
 
Hector Berlioz: Les Troyens
Jessye Norman, soprano
Metropolitan Opera Orchestra and Chorus
James Levine, conductor
Deutsche Grammophon 916 609
 
Richard Wagner: Tristan und Isolde: Prelude and Liebestod
Jessye Norman, soprano
Vienna Philharmonic Orchestra
Herbert von Karajan, conductor
Deutsche Grammophon 423613
 
Jacques Offenbach: La Belle Helene: La, vrai, je ne suis pas coupable
Jessye Norman, soprano
Orchestre du Capitole de Toulouse
Michel Plasson, conductor
EMI 65576
 
Traditional: Amazing Grace
Jessye Norman, soprano
Christopher Bowers-Broadbent
Philips 432 546
 
Franz Schubert/Scott/Storck:  – Ave Maria, Op. 52 No. 6
Jessye Norman, soprano
Philips 432 546
 
Jerome Kern/Oscar Hammerstein II: Music in the Air: The Song is You
Jessye Norman, soprano
Boston Pops
John Williams, conductor
Philips 450 702
Richard Strauss: Vier letzte Lieder: September
Jessye Norman, soprano
Gewandhausorchester Leipzig
Kurt Masur, conductor
Decca 289 479 2436