Omnivorous Listening with John Hollenbeck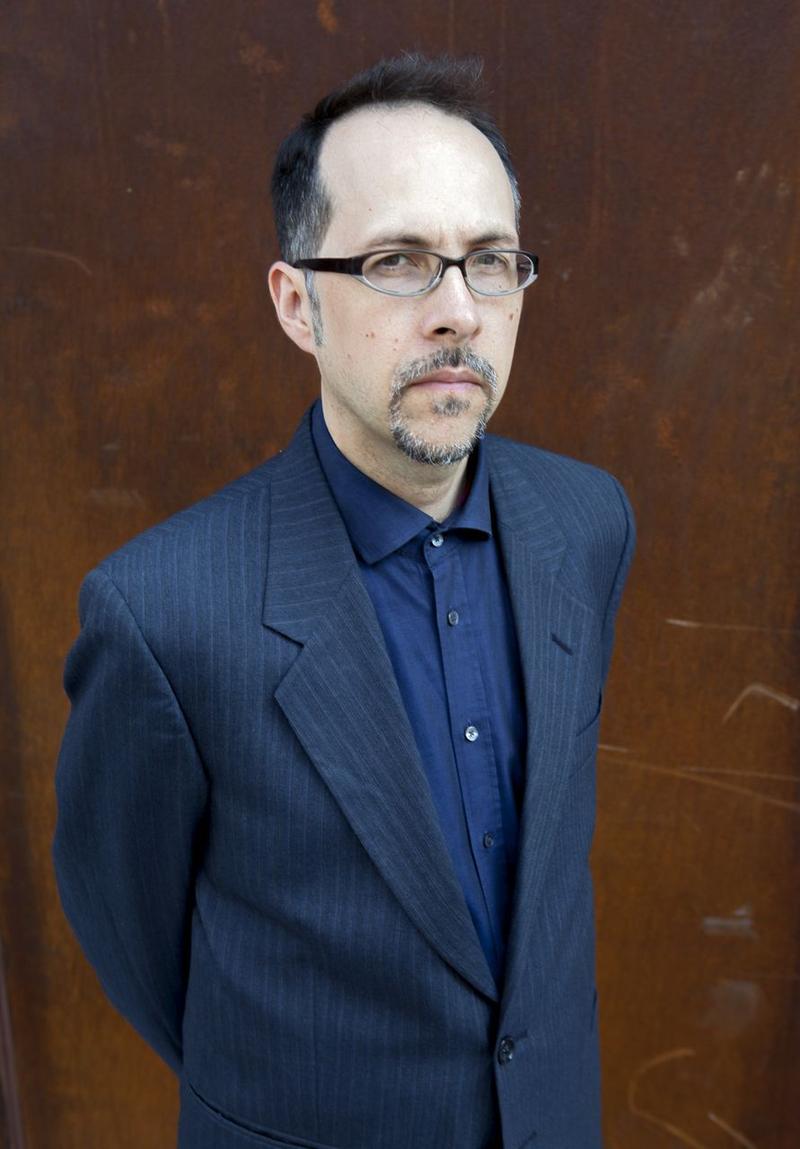 The music of drummer and composer John Hollenbeck omnivorously draws from jazz, post-rock and contemporary classical traditions. It makes sense: he's collaborated with an eclectic roster of musicians, from jazz luminaries Bob Brookmeyer, Kenny Wheeler and Fred Hersch to new-music stalwarts Todd Reynolds, Theo Bleckmann and the Bang on a Can All-Stars. "September," Hollenbeck's latest release with his Claudia Quintet, was released September 24.
John Hollenbeck writes the following of his Mixtape:
Georg Friedrich Haas - limited approximations
This piece was recently recommended to me by Stephen Buono and I think it is changing my life.

György Ligeti - Chamber Concerto
Every year (usually in September) , when I sit down to just write music, I first look at and listen to this. I get something different from it every time I revisit it.

Wolfgang Rihm - Gejagte Form
I heard this piece live at Lincoln Center a few years ago and it made every other piece on the program
(which were all good pieces) sound trite and thin.

John Adams - Harmonielehre
Steve Reich - Variations for Winds, Strings and Keyboards
These were my introductions to minimalism still remains my favorite!

Cornelius Cardew - The Great Learning Paragraph Seven
Through the book, Audio Culture, I recently found this beautiful and deep piece and more of Cardew's music.

Conlon Nancarrow - Piano Study No. 5 Ingo Metzmacher   Ensemble Modern
The piece sticks in my head. I have always imagined a magnificent dance to this piece, as it has a great "groove". Also, I think the orchestration really helps one hear each distinctive element as it it unfurls.

Bob Brookmeyer - American Beauty (from Music for String Quartet and Orchestra)
Bob is a guiding light to me and many others. He is a force that demonstrates no need for styles. This composition arose later in his career, after many years of writing music that would, as he said, "hurt your teeth". Later in life he had mellowed and had come to revel in setting a simple melody. It is gratifying to hear Bob come through with strings, not something that he did very much.

Since I play with both of them, I quite frequently hear a connection between Bob's music and Meredith Monk's so I chose her music to follow:

Meredith Monk - Greensleeves
This might seem like an odd choice, but after years of only hearing Meredith just perform her own WONDERFUL music, I am completely surprised and enraptured by this early recording of her singing Greensleeves. It makes me love her even more!

Witold Lutoslawski - Cello Concerto
Bob Brookmeyer turned me on to this one. I love the introduction, especially how it keeps coming back to that repeated D. I find it a easy piece to listen to - so engaging!