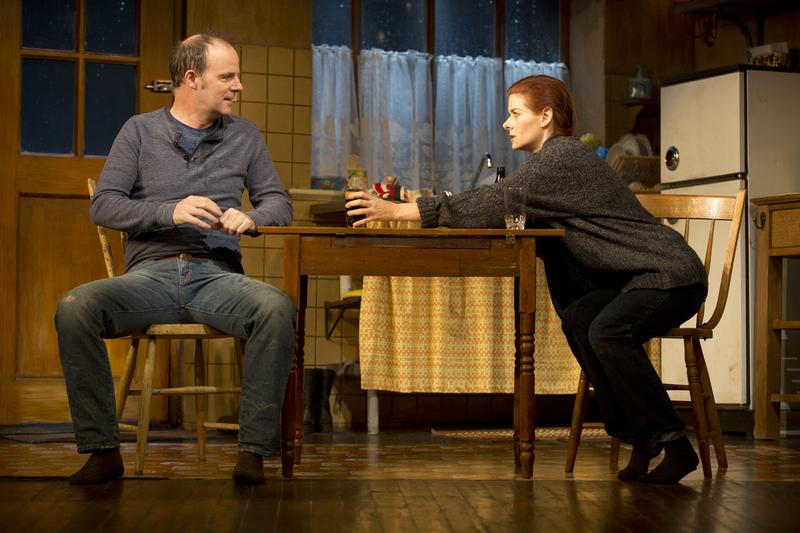 Two Irish farmers, Anthony and Rosemary, are deeply tied to the land. Because they grew up as neighbors, they also have deep ties to one another, but their personal connections are not all positive.
Brian F. O'Byrne and Debra Messing are the two farmers in John Patrick Shanley's play "Outside Mullingar." Family events put the two on a collision course – and since this is a romantic comedy written by the author of the film "Moonstruck," the outcome isn't much in question.
But is that resolution of romantic tension worth the journey? New York Times theater critic Charles Isherwood tells us more about the play – and answers that question.