Judd Greenstein on the Space Between Sounds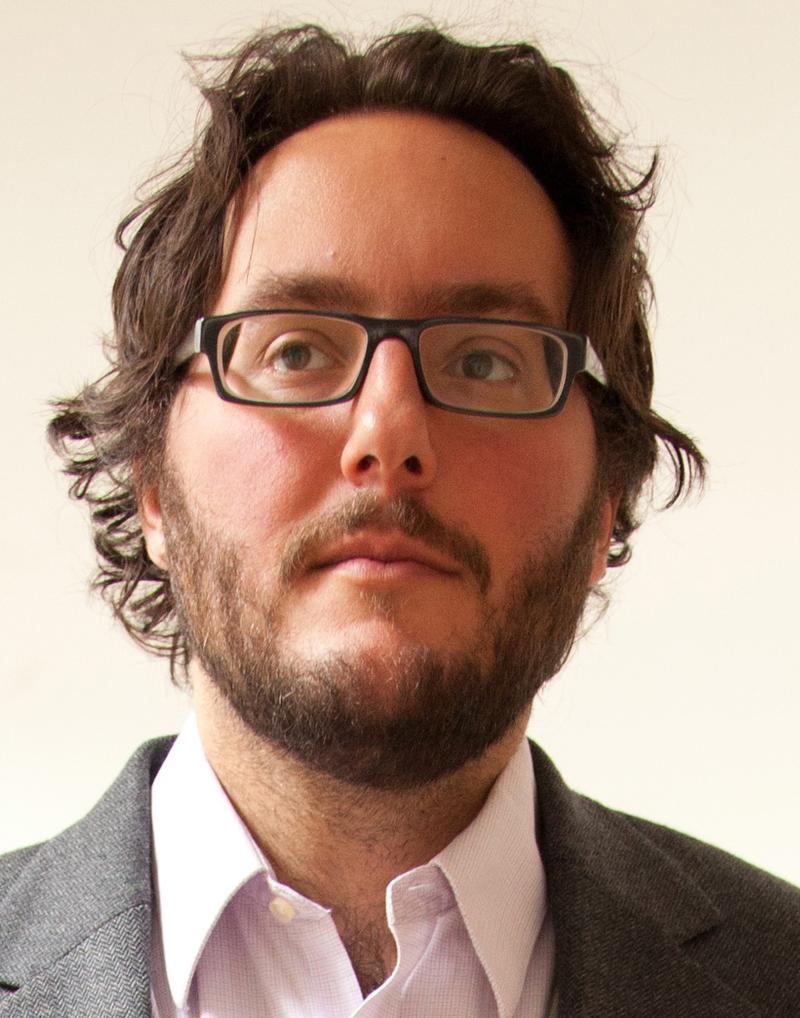 Composer Judd Greenstein is a ubiquitous presence in New York's contemporary music scene. A co-founder of New Amsterdam Records and curator of the annual Ecstatic Music Festival, he's also co-director the NOW Ensemble and performs with his band The Yehudim. Greenstein has composed music for the Minnesota Orchestra, ETHEL, yMusic and Roomful of Teeth. Tuesday, NOW Ensemble performs his score to director Joshua Frankel's Plan of the City, and on Saturday, another collaboration with Frankel – My City: Mannahatta – is featured as part of BAM's 21cLiederabend vocal music festival.
Judd Greenstein writes the following of his Mixtape:
This mix began, like any really bad mix does, with the intention of demonstrating some high-minded concepts. Fortunately, in the course of pulling together my favorite tracks, I rediscovered the joy of the mix itself, destroying the conceptual angle but creating a much better and more interesting journey. As with DJing, which I do from time to time (mostly disco), the art here is as much in the juxtapositions and the transitions as in the tracks themselves.
In other words, this isn't meant to be heard as A Selection of Great Music (though I do think this music is pretty great), but as a continuous journey that hopefully introduces you to something new in the most favorable conditions or shows you something familiar in a new light.
If I had to articulate an organizing theme for this mix, retrospectively, it would be about the relationship between sounds and the space that separates them. I made the mix as Winter was approaching and "the space between sounds" is the sound of that season.
Most of this music deals with silence in interesting ways, carefully using the space between gestures and phrases and events to help tell a story or create a scene. Even in the densest music in the mix, Colin Stetson's Hunted, I hear the space between the guttural, reedy "moans" differently when I hear them immediately following Eric Dolphy's masterful use of his own necessary breaths to create and subvert expectation in "God Bless the Child." There are many such connections to be heard, between neighbor tracks but also across the span of the mix, and I hope you enjoy discovering them as much as I did.
One note: I deliberately did not choose any music from New Amsterdam Records for this mix, for obvious reasons. That said, I would be happy to do an all-New Amsterdam three hour megamix if they'll have me back.
Playlist
George Gershwin - "My Man's Gone Now" (performed by Nina Simone)
Traditional Georgian - Tsintskaro (performed by Hamlet Gonashvili)
Meredith Monk - Book of Days: Dawn
Kate Bush - "Snowflake"
Laurie Spiegel - Pentachrome
Flying Lotus - Until the Colours Come
John Luther Adams - ...And Bells Remembered...
Billie Holiday and Arthur Herzog, Jr - "God Bless the Child" (performed by Eric Dolphy)
Colin Stetson - Hunted
Sarah Neufeld - Forceless-ness
Gavin Bryars - Incipit Vita Nova
Ingram Marshall - Hymnodic Delays: I. Bright Hour Delayed