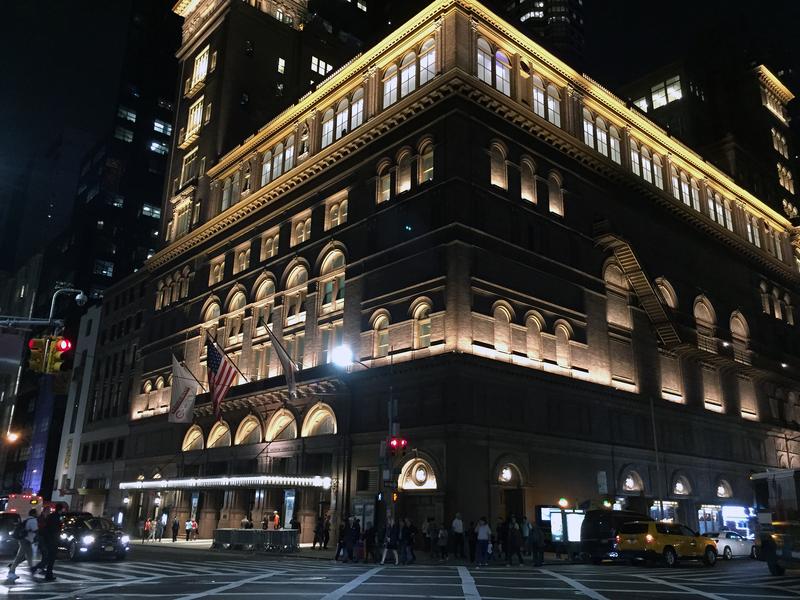 On Friday, April 28, WQXR hosted a live broadcast from Carnegie Hall featuring a concert starring four hands and two pianos. Pianists Leif Ove Andsnes and Marc-André Hamelin presented a fiery program of Mozart, Debussy and Stravinsky.
Listen to Andsnes and Hamelin talk about the concert's two-piano program:
WQXR's Jeff Spurgeon co-hosted the live broadcast alongside John Hockenberry, host of The Takeaway. In this video, our two hosts recap their favorite moments from the concert and highlight what to listen for in the on-demand audio.
Program details:
Mozart: Larghetto and Allegro for Two Pianos (completed by Paul Badura-Skoda)
Stravinsky: Concerto for Two Pianos
Debussy: En blanc et noir
Stravinsky: Le sacre du printemps for Two Pianos
Encores:
Stravinsky: "Madrid" for Two Pianos from Four Studies for Orchestra (transc. Babin)
Stravinsky: "Circus Polka" for Two Pianos (transc. Babin)
Stravinsky: Tango for Two Pianos (transc. Babin)
Leif Ove Andsnes appears courtesy of Sony Classical. His new album is available on Amazon and iTunes.
We asked listeners to share their thoughts during the broadcast using #CHLive. Here is a collection of their tweets and photos: