Lisa Bielawa on Voices, Memories and Former Selves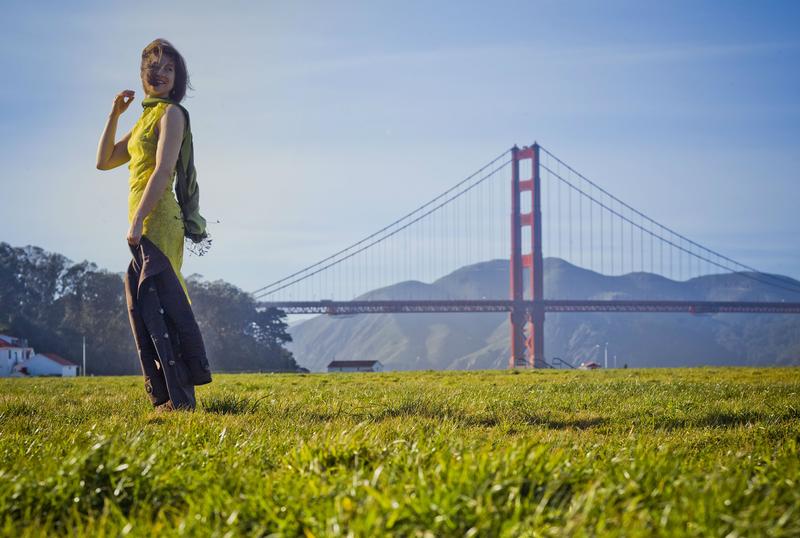 Composer-vocalist Lisa Bielawa has written for Brooklyn Rider, Boston Modern Orchestra Project and the Knights. She's a member of the Philip Glass Ensemble, co-founder of the annual MATA Festival and was the recipient of the 2009 Frederic A. Julliard/Walter Damrosch Rome Prize. This August 12-17, Bielawa is artist-in-residence at The Stone; she'll be joined for performances by Carla Kihlstedt, Joshua Roman and American Contemporary Music Ensemble (ACME) – the last with whom she'll preview her new opera-in-progress Vireo.
Lisa Bielawa writes the following of her Mixtape:
I've been thinking a lot about the lens of memory lately – perhaps because I am busy excavating sketches of an opera I began 20 years ago then abandoned, or because I have recently become the Artistic Director of a girls chorus I used to sing and tour with 30 years ago. And because next week I will be looking back over that entire 30 years in a week-long retrospective of my music at The Stone, with music I wrote as early as my girls chorus days, and as recently as this afternoon.
Music has much to offer those searching for personal history, and many composers have explored and employed the power of musical memory – that fragment of melody barely remembered, that voice of a former self. Not all of these pieces are actually nostalgic in mood; in fact, some of them are outright goofy. But they all have some kind of voice from the past hidden in them, for the composer or the listener or, in at least one case, for me in particular. Most of them also consider the human voice from new angles: the grain of it, the individuality of it, the politics of it, the fragility of it.
Playlist:
Sergei Prokofiev – Piano Sonata No. 3, "From Old Notebooks"
Veljo Tormis – Lauliku Lapsepoli (The Singer's Childhood)
Avet Terterian – Symphony No. 3: Movement III
Frank Zappa – It Can't Happen Here
Charles Dodge – Speech Songs: "The Days Are Ahead" 
Leos Janacek – Sinfonietta: Movement III, Moderato
Claude Vivier – Bouchara
Luciano Berio – Sinfonia: Movement III, In ruhig fliessender
Leonard Bernstein – "Pax: Communion 'Secret Songs'" from Mass

*Not all compositions from the original playlist appear on Spotify.