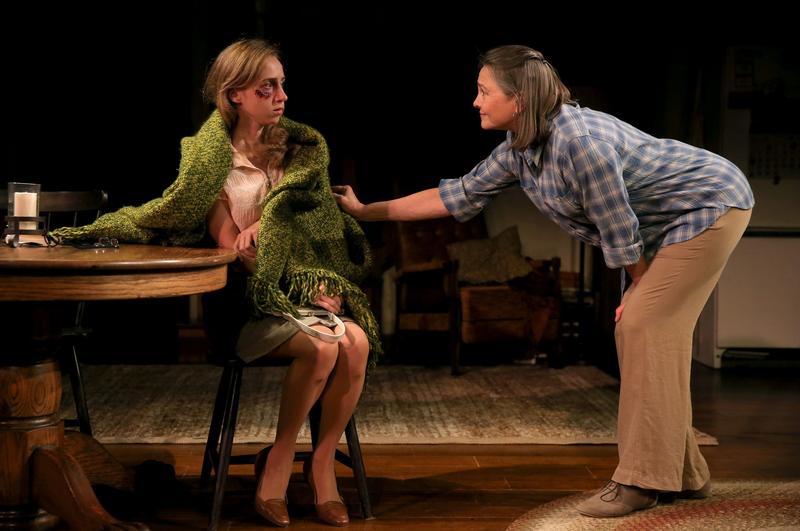 Cherry Jones, who won acclaim for her portrayal of Amanda Wingfield in The Glass Menagerie on Broadway this past fall, has made a quick return to the New York stage. She's starring in a new play, When We Were Young and Unafraid, by Sarah Treem, a writer for the Netflix series "House Of Cards."
When We Were Young and Unafraid explores feminist themes, forcing the audience's perspective by setting the story in 1972, the year before the Supreme Court ruled in Roe v. Wade. Jones plays a woman who runs a bed-and-breakfast as the cover for an ad-hoc shelter for battered women.
New York Times theater critic Charles Isherwood considers the converging characters and plotlines in this Manhattan Theatre Club production, directed by Pam McKinnon. Performances continue through Aug. 10 at New York City Center Stage 1.