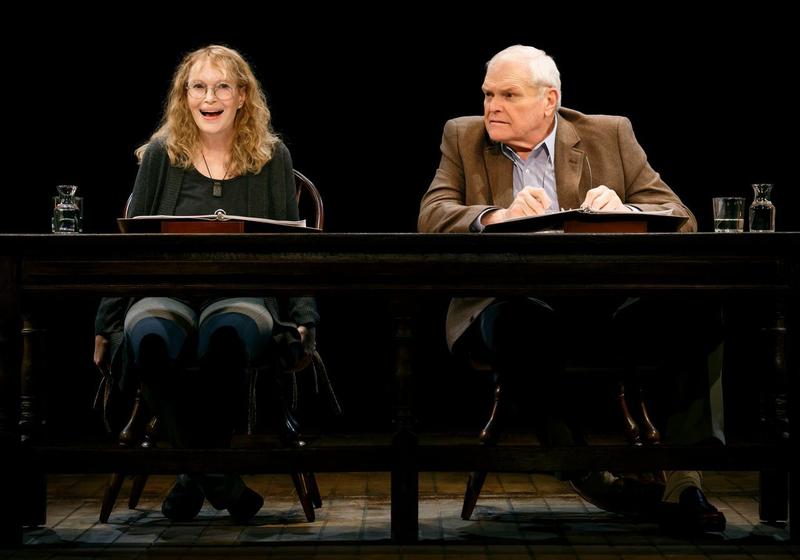 In the late 1980s, A.R. Gurney created an unusual play consisting only of a long correspondence between two people. But that play, Love Letters, has endured and has been seen in innumerable regional and amateur theater productions. Perhaps that's because it's easy to produce: no chorus lines, no costumes, no need for a balcony or a staircase on the stage set. The text is the lifelong correspondence between a man and woman of the East Coast upper crust and it is read by the actors on a bare stage rather than performed.
But perhaps, slight as the work is by some measures, its words are enough to compensate for what it otherwise does not have.
Now this durable play has come to Broadway in a production directed by Gregory Mosher and featuring a rotating cast of stars. Brian Dennehy and Mia Farrow are the first two performers to kick off the run at the Brooks Atkinson Theater. New York Times theater critic Charles Isherwood offers his review.