Man Forever on the Perfection of Vision, from James Tenney to Funkadelic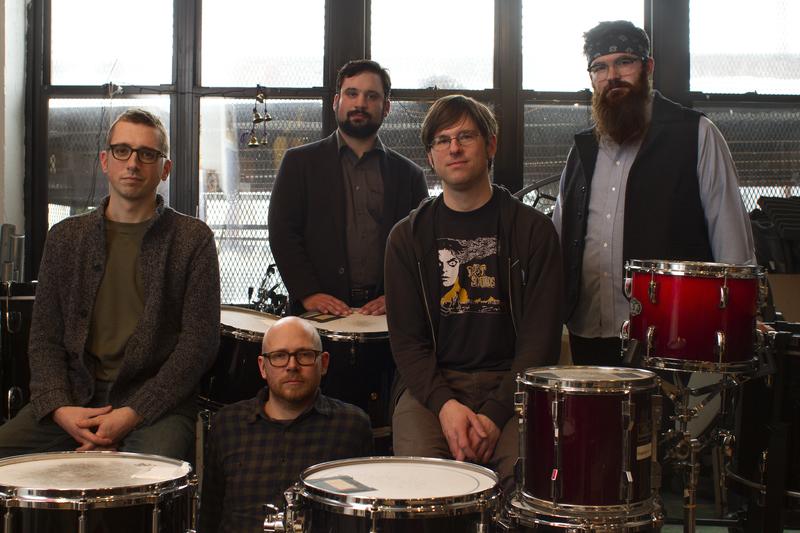 Man Forever is the musical project of drummer-composer John Colpitts (aka Kid Millions). Best known as the drummer for Brooklyn-based psych-rock outfit Oneida, Colpitts has performed with Yo La Tenga, Rick Moody and Akron/Family, and with legendary guitarist Rhys Chatham at last year's Ecstatic Music Festival. March 29, he took to the Ecstatic stage again, this time for a collaborative performance with ambient artist William Basinski, best known for his unraveling magnum opus The Disintegration Loops.
April 8, Man Forever releases "Ryonen" – a new record with So Percussion – on Thrill Jockey Records.
Man Forever writes the following of his Mixtape:
Right now I don't listen to much music. I mostly listen to comedy. That said, perhaps an hour of comedy on a new music program would be a bit of a stretch. But I thought I'd collect a few touchstones anyway.
There's a relentlessness to The Fall, an inevitability and perfection of vision that is without peer. This just happens to a be one song among many brilliant moments.
I was recently introduced to James Tenney's music by his widow. This is just one of the amazing things to be found on Postal Pieces.
Miles Davis didn't play trumpet on Rated X – just organ. It still sounds like future music.
MMM with Fireworks Ensemble – I was at this show. It wasn't sold out – a number of people walked out – but it was one of the most exciting and singular musical experience of the last ten years. It's tonal actually and it just obliterates the noise of my thoughts and inspired the birth of Man Forever.
Funkadelic is probably the most underrated band of all time. The choice of turning up Eddie Hazel's brilliant solo and just about muting the rest of the band is probably the best and most perverse mixing desk choice of all time.
Playlist
The Fall – "Smile"
James Tenney – Having Never Written a Note for Percussion
Miles Davis – Rated X
Lou Reed – Metal Machine Music, Part IV (Performed by Fireworks Ensemble)
Terry Riley and John Cale – Church of Anthrax
Funkadelic – "Maggot Brain"