Mario Diaz de Leon on the Primal Force of Sound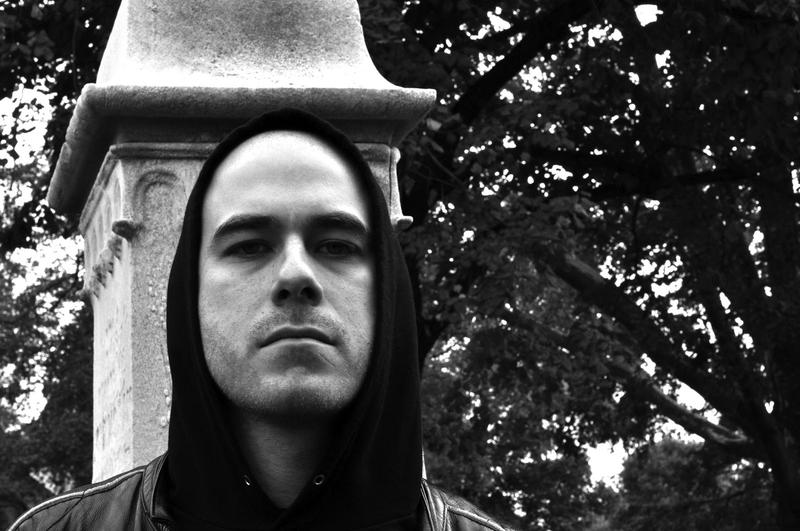 The music of electroacoustic composer Mario Diaz draws from a wide sonic palette including underground metal, modern composition and electronic music. He's a regular collaborator with International Contemporary Ensemble, has written music for Talea Ensemble and TILT Brass and has had his music performed by Eighth Blackbird and JACK Quartet. He also releases music under the moniker Oneirogen.
Mario Diaz de Leon writes the following of his Mixtape:
Giacinto Scelsi and Iancu Dumitrescu were very early inspirations, and their music has taught me invaluable lessons about the primal force of sound, and on invoking the inner resonance of instruments.  "You could say that this distortion in the sound comes from the attempt to release or unveil the God that is living in every piece of base matter." (Dumitrescu)
The Wet Ink Ensemble is surely one of the most vital new music entities working today, not only for their advocacy but also for their rich and focused aesthetic vision.  Two works featured here – by composer/performers Eric Wubbels and Sam Pluta – are a sampling of a group working at the height of personal expression and community.
Freude (Joy), for two singing harpists, is a late serial masterwork by Stockhausen, and a setting of the Pentecost hymn "Veni Creator Spiritus."  Although I have heard some describe it as "nightmarish", for me the music evokes a lucid and radiant awakening.
Maryanne Amacher (1938-2009), who studied with Stockhausen, was a great mentor and friend of mine.  It sounds tremendous as is, however what we hear in this recording was a basic "impetus" for her, as breath is the impetus for the sound of a flute.  Her true art lied in the realization of the sound travelling in the architectures (instruments) she chose to work in.
My work as a composer would not be possible without ICE, for whom I have written ten new works since 2006.  I have included clarinetist Joshua Rubin's masterful recording of "The Soul is the Arena", which opens his debut solo release.
I discovered Xenakis and Ikeda in 1999-2000 – an exciting time when I made my first steps towards classical composition.  During this time I also met the group that would become the Shinkoyo collective, and Doron Sadja has been one of my many close collaborators over the last 14 years.  His recent work keeps the spirit alive.
Playlist
Giacinto Scelsi – Manto I (Vincent Royer, viola)
Iancu Dumitrescu – Pierres Sacrees, excerpt (Hyperion Ensemble)
Eric Wubbels – Katachi, Etude 1-2 (Wet Ink Ensemble)
Karlheinz Stockhausen – Freude, Moments 1-2 (Marianne Smit and Esther Kooi, harps)
Maryanne Amacher – Synaptic Island, excerpt
Iannis Xenakis – Le Polytope de Cluny, excerpt
Ryoji Ikeda – C4/Contexture
Sam Pluta – Machine Language, excerpt (Wet Ink Ensemble and Timetable Percussion)
Mario Diaz de Leon – The Soul is the Arena (Joshua Rubin, bass clarinet)
Doron Sadja – Breath Skin
*Not all compositions from the original streaming playlist appear on Spotify.