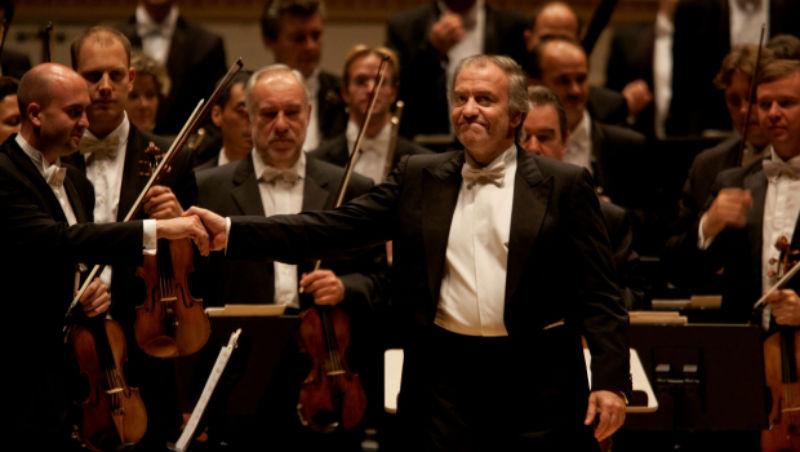 Listen to the recording of WQXR's live broadcast from Carnegie Hall of the Munich Philharmonic, under the direction of Valery Gergiev, playing two contrasting pieces by Ravel and Beethoven's thrilling "Eroica" Symphony.
WQXR's Jeff Spurgeon and Elliott Forrest co-hosted the live broadcast. In this video, our two hosts recap their favorite moments from the concert and highlights what to listen for in the on-demand audio above.
Program details:
Munich Philharmonic
Valery Gergiev, music director and conductor
Pierre-Laurent Aimard, piano
Ravel: La valse
Ravel: Piano Concerto in G Major
Beethoven: Symphony No. 3, "Eroica"
We asked listeners to share their thoughts during the broadcast using #CHLive. Here is a collection of their tweets and photos: