Music to Leave this World with John Luther Adams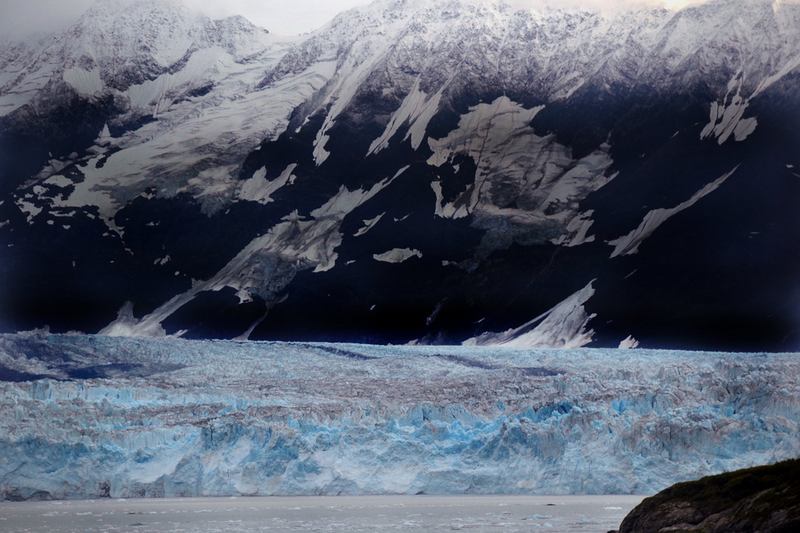 The music of John Luther Adams seethes with the serene and savage natural beauty of his Alaskan home. Works like The Light that Fills the World, In the White Silence and Earth and the Great Weather are marked with the large-scale cycles and evolutions of self-sustaining ecosystems; seemingly static sonic fields are underpinned with complex and unsettling streams of accumulating, asymmetric rhythms and colors.
This last fall, the Seattle Symphony premiered Adams's Become Ocean, a large-scale orchestral work that mimics the ebb and flow of the ocean and later this fall, Cantaloupe records is set to release a recording of his immersive spacial composition Inuksuit. In September, The Crossing Choir of Philadelphia offers the U.S. premiere of his Canticles of the Holy Wind.
John Luther Adams writes the following of his Mixtape:
When I'm getting ready to begin work on a new piece, I sometimes listen to music I sense has some sort of connection with the music that's beginning to take shape in my mind's ear. This might be an obvious affinity of sound. Or I might want to hear something that sounds very different but has some deeper connection with my own music.
Morton Feldman's Piece for Four Pianos changed my life. When I first heard it, sometime in my early teens, I decided right then and there that this was what I wanted to do with my life.
A few years later I heard the first performance of Peter Garland's The Three Strange Angels. The savage beauty of the piece blew me away. More than forty years later, it still does.
The music of Johannes Ockeghem and Conlon Nancarrow is separated by several centuries and sounds nothing alike. Yet both composers created unprecedented musical spaces in multiple dimensions of time.
In a similar way, the pristine clarity of John Cage's Six Melodies and the clangorous riot of Tibetan Buddhist ceremonial music couldn't be more different on the surface. Yet both seem to encompass the same deep stillness at the center.
I love music that grabs me by the ears. There are few composers who do this as powerfully as Maryanne Amacher. And the colored breathing of the slow movement from Ruth Crawford Seeger's 1931 String Quartet still sounds as alluring as ever. 
The music of Lou Harrison is as stately and gracious as any the world has ever known. Jim Fox and Michael Byron are two of my favorite composers, whose music deserves to be much more widely heard.
And when the time comes for me to leave this world, I can imagine no more sublime exit music than the songs of the Canyon Wren and the Hermit Thrush.
Playlist
Morton Feldman - Piece for Four Pianos (Amy Briggs, Amy Williams, Benjamin Engali, Helena Bugallo: pianos)
Peter Garland - The Three Strange Angels (University of New Mexico Percussion Ensemble)
Johannes Ockeghem - Missa Prolationum: Gloria (The Hilliard Ensemble)
Conlon Nancarrow - Study No. 21
John Cage - Six Melodies for Violin and Keyboard: I. (Michelle Makarski, violin; Brent McMunn, piano
Pauline Oliveros - Metalorgy
Tibetan Traditional - Hymns and Music for Inviting Deities and Dharma Protectors
The Singing Life of Birds - Canyon Wren
Jim Fox - Appearance of Red (Rick Cox, electric guitar; Robert Krupnick, piano; Dane Little, cello)
Maryanne Amacher - Dense Boogie 1
Lou Harrison - Threnody for Carlos Chavez (Susan Bates, violin; Gamelan Sekar Kembar)
Ruth Crawford Seeger - String Quartet (1931): III. Andante (Pellegrini Quartet)
The Singing Life of Birds - Hermit Thrush 
Michael Byron  - As She Sleeps  (Sarah Cahill, piano)

*Not all of this playlist appears on Spotify. To hear Mixtapes as the artists intend them to be heard, listen Wednesdays at 3 pm and Saturdays at 8 pm.