New York, Mid-Winter with Laurie Spiegel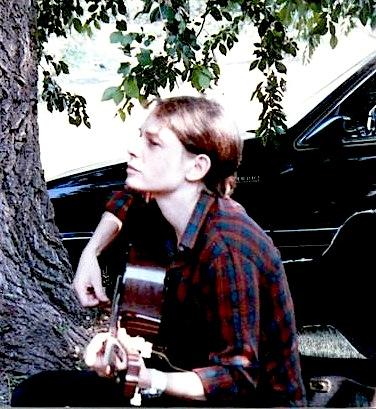 Over the course of the last year, composer and computer music pioneer Laurie Spiegel has enjoyed a resurgence of attention and appreciation.
The one-time player in New York's downtown scene of the 70s (Spiegel performed at The Kitchen's 1979 opening) had her music included on albums that accompanied the Voyagers 1 and 2 into space. In late 2012, her largely unheard 1980 debut album "The Expanding Universe" was reissued to acclaim from a slew of publications including the New York Times and the perennially hip Pitchfork.
Laurie Spiegel writes the following of her Mixtape:
When I was asked to put this program together, at first I planned to do a selection of my favorite pieces from the past century's "new music." But after very much enjoying listening again to quite a lot of the works that inspired me in my earlier years of composing, I realized how very many there were, and that many of those works are by now well known fairly easily found and heard. So I opted to give exposure to some slightly more obscure works that are harder to find, though of course there are still some well known personal favorites of mine in this list.
It was hard to end have to leave out so many wonderful pieces I had hoped to include, but to make the list come out even at an hour's duration, not only did many have to go but they had to be selected in part for their durations, fit together to equal an hour like the parts of a temporal jigsaw puzzle. Anyway, I hope that you enjoy them and that they give your ears some new sounds, stimulus or new musical ideas or some emotion and energy and beauty to savor.
Both my own Eastern European family background and my being a plucked instruments player turn out to have shown up in this mix. I still love and play guitar, and I also love great orchestration.
You may be wondering why there is no electronic music in this "mix." Music is music electronic or not. Most of my favorite music is not electronic, though, of course, some is. This is one group of pieces I thought you might like. If I were putting this list together a week from now the selection might be entirely different. These are my picks at this particular moment in a New York mid-winter.
Playlist
Lepo Sumera - Symphony 1
Alfred Schnittke - Psalms of Repentance: I. Adam sat before the gates of Paradise and wept...
Richard Einhorn - Voices of Light: X. Relapse
Raphael Mostel - Night and Dawn
Edward Bilous - Ubi Caritas et Amore (Where There is Charity and Love)
Dmitri Shostakovitch - Symphony 5: III. Adagio
John Fahey - Red Cross, Disciple of Christ Today
John W. Duarte - Joan Baez Suite, Opus 144 - IV. The Unquiet Grave
Daniel Heikalo - Naomi
Irv Teibel - Dawn of "Dawn and Dusk in New Hope, PA"