Electronic Musician No Lands Presents Music from Other Worlds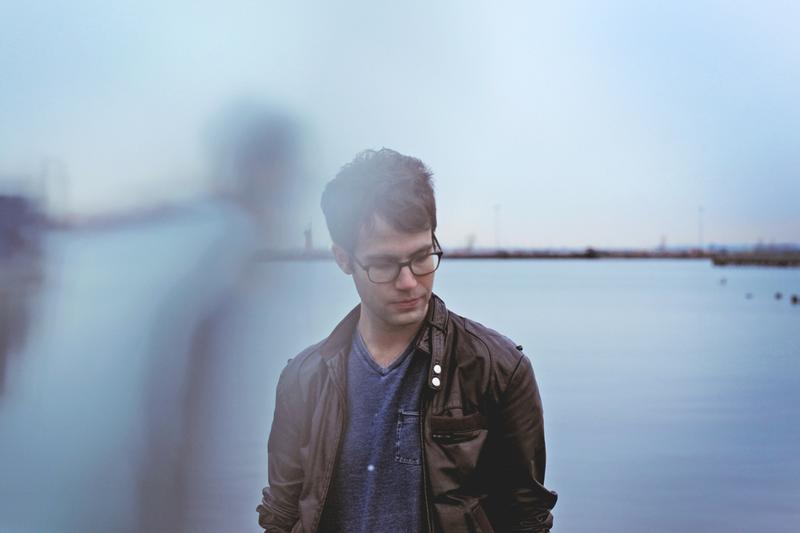 No Lands is the electronic project of Brooklyn-based sound artist and composer Michael Hammond, whose music has been performed by members of the Princeton Laptop Orchestra, electronic duo Matmos, and So Percussion. He's also contributed sound design to projects by yMusic, the Kitchener-Waterloo Symphony and composer Sarah Kirkland Snider. "Negative Space," No Lands' debut album, is due for release July 29.
Hammond writes the following of his Mixtape:
I chose the music for this playlist while sitting in the alley outside my apartment at about two in the morning.  It was dead quiet, and I was trying to imagine what it would be like to drift through space in a tiny craft picking up the radio waves of an alien civilization.  A lot of the music here has some kind of extraterrestrial quality about it, whether it's the warbling, distorted synthesizers in Adrian Knight's Family Man, the uncanny-valley quality of the voices in Paul Lansky's "Pattern's Patterns," or the unfathomably deep bed of reverb in Brian Eno's "Deep Blue Day."  Even the Grieg piece sounds otherworldly.
Included here are friends whose music I admire (Daniel Wohl, Adrian Knight), former teachers who have influenced me (Annie Gosfield, Paul Lansky), and artists with whom I have no personal connection but whose work I greatly respect.  I'll close by saying that the Talk Talk and Scott Walker songs are probably two of my favorite pieces of music ever made.
Playlist
Adrian Knight – Family Man: Not A Cloud in the Sky, Interlude 1, Lonely Nights
Arthur Russell – You Can Make Me Feel Bad
Talk Talk – I Believe in You
Arvo Pärt – Magnificat Antiphons: O Morgenstern
Morton Feldman – Rothko Chapel: V
Brian Eno – Apollo: Deep Blue Day
Scott Walker – Boy Child
Daniel Wohl – Fluctuations
Laurie Spiegel – A Folk Study
Paul Lansky – Pattern's Patterns
Annie Gosfield – Freud
Oneohtrix Point Never – Ouroboros
Edvard Grieg – Op.54: VI. Bell-Ringing (Klokkeklang)
Stars of the Lid – Requiem for Dying Mothers, Part 2
*Not all compositions from the original playlist appear on Spotify.