NYC Cultural Figures on Their Must-See Events of the Season
Friday, September 09, 2016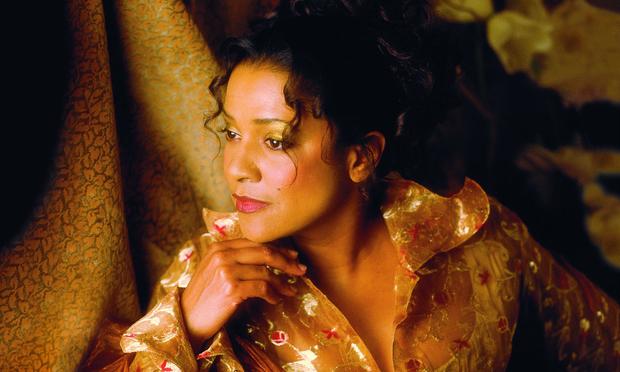 (Douglas Foulke)
We asked cultural leaders around New York what concerts, operas and other musical events they are looking forward to this fall. Here are their answers:

Masazumi Chaya
Associate Artistic Director, Alvin Ailey American Dance Theater
I am most looking forward to the Metropolitan Opera's new production of Richard Wagner's Tristan und Isolde and to Kathleen Battle's historic return to the Met on Nov. 13. Kathleen Battle sang in Ailey's production of Carmina Burana. She has come to see the company perform, and Ms. [Judith] Jamison and I have enjoyed going to her concerts together. During Ailey's annual season at New York City Center, which runs from Nov. 30–Dec. 31, I am really looking forward to the new productions that I'll be teaching the dancers: Mr. Ailey's Masekela Langage and Billy Wilson's The Winter in Lisbon. I am also excited for Kyle Abraham's Untitled America, Ailey dancer Hope Boykin's r-Evolution, Dream., Johan Inger's Walking Mad, and of course, Revelations.
Bryce Dessner
Composer, guitarist with The National
The BAM Next Wave Festival 2016 is full of amazing things this year including premieres by two of my favorite composers, David Lang and Michael Gordon.
David Lang's the loser, for which he has written both the music and the text (as well as directing it himself), promises to be a stunning production. (I have heard the singer is floating in the theater? David smiled when telling me this.) David thinks and creates with a clarity of vision we might associate more with great visual and conceptual artists. While his music is immaculate, surprising, and deeply original, his works also often inhabit a conceptual framework which make them far more powerful and essential. I am excited to see all his mysterious powers at work in this new opera.
In a recent series of works — Timber (played on six 2x4's), Rushes (for seven bassoons), and Material (for two pianists and two percussionists playing one piano) — Michael Gordon explores the physicality of sound and instruments through his pulsing and shifting scores. Michael's music unleashes a natural force which can be both beautiful and frightening; to play his pieces is to live inside a dynamic organism. These compositions create sounds you might associate more with masterly electronic musicians, manipulating frequencies and timbres through layers of effects, but Michael does this all with acoustic sounds. For this new work at BAM. Amplified, the guitarists of the great Dublin Guitar Quartet will plug in electric guitars. I am jealous that they didn't ask me to play!
Eric Jacobsen
Co-Artistic Director, The Knights; Music Director, Orlando Philharmonic
New York can feel like a candy store for those who get their sugar highs from cultural happenings. Do we falter like deer in headlights not knowing whether to choose Janacek's Jenufa at the Met or John Zorn's insanathon-12-hour show at National Sawdust? Do we end up frozen on a couch eating pasta and missing both events wondering which would be better? From now on, let's agree to just go. It doesn't matter where. Let's just go. Here are three of my most anticipated happenings this year...
Mondays in September at Rockwood Music Hall will feature Anais Mitchell. If you didn't get to see Hadestown at the New York Theater Workshop last spring, you probably haven't cried enough recently. Anais is a beautiful storyteller with genuine song.
Paul Klee at the Met Museum. Klee is one of those artists who seems to embody a time period. His work is so musical - I find it funny that he didn't like the music of his time. He preferred Bach and Mozart (nothing arguable there). His work seems at times perfectly classical, but also wild and manic... Maybe that's why he loved Wolfie.
In March the NY Phil will give a world premiere of Esa-Pekka Salonen's cello concerto, written and performed by Yo-Yo Ma. Add Alan Gilbert to the mix and you have a triumvirate of heroes that for sure will make a New York happening come to life and live on in myth and legend. See you 30min before for a glass of wine?
David Lang
Pulitzer Prize–winning composer, co-founder and co-artistic director Bang on a Can
Simon Rattle conducting a new production of Tristan und Isolde at the Met? I'll be right over!
I am always envious of Tristan. The opera, not the character. Not just because the drama works and the music sounds great, but because it really shows how a composer's powerful vision can operate on every level of composition. Wagner signifies the emotion and sensuality of the story not only in the text and in the melodies and in the dramatic structure but in the notes themselves. The intense longing for connection between the lovers is made possible through the restless, unstable, unresolving motion of the chords beneath the tunes, as they painfully resist the pull of consonance and rest.  It's the lover's story, on the atomic level. 
Plus Simon Rattle.  See you there.
Louise Mirrer
President and CEO, New-York Historical Society
I am looking forward to a great year ahead of music in New York, with many wonderful opportunities to listen to and appreciate a kaleidoscope of work, from the music of Jelly Roll Morton and Thelonious Monk this fall at Jazz at Lincoln Center to the New York Philharmonic's spring performance of Beethoven's Symphony 9. But above all I look forward to Julie Taymor's production of The Magic Flute during the Metropolitan Opera's special 2016–2017 holiday season. Ms. Taymor held us spellbound during a recent New-York Historical Society "Weekend with History" talk, recounting the impact of her experiences in Indonesia on her creativity and work. The chance to appreciate Mozart's magnificent chords through Ms. Taymor's majestic lens; to feel the application of her talent and wit as the Met's stage breathes energy, exuberance, and color into Mozart's fantasy, is an opportunity no one should miss.
Gabriela Palmieri
Sotheby's Chairman of Contemporary Art, Americas; daughter of Grammy-winning artist Eddie Palmieri
Having grown up in a musical household, and now working in the art world, the intersection of music and art has always been of great personal interest. This winter, the Metropolitan Museum of Art is hosting a spectacular series called Sight & Sound with conductor extraordinaire Leon Botstein. I'm particularly looking forward to the concert on 16 October of Hindemith & Beckmann: Expressionism And Exile, which delves into Paul Hindemith's Mathis der Maler Symphony. Composed around the same time as the opera of the same name, the music is inspired by Matthias Grunewald and his famous altarpiece, much admired by Max Beckmann.
Neil Sedaka
Grammy-winning singer and songwriter
I can't wait for Yuja Wang in October. She's at David Geffen Hall ... Yuja Wang, absolutely, I'm getting tickets immediately, she's overwhelming. I went to the last concert and she did five encores, and she did that long Beethoven sonata, a bear of a piece. It's a thrill to hear the expression and the musicality of her.
Yoko Shioya
Artistic Director, Japan Society
While Kabuki and Bunraku typically require no translation, Shamisen always seems to need more of an explanation, as "a Japanese traditional three-stringed banjo-like instrument." Actually, Shamisen could be called the most important instrument in Japanese music. Without Shamisen, there would have been no Kabuki, and no Bunraku. The instrument originally came from China in 14–16th century but changed in size, material, and construction in 17th-century Japan, becoming a central vehicle for artistic narrative expression in Japanese traditional performing arts. This tradition led to sophisticated puppet theater (Bunraku), and Bunraku led to give birth of Kabuki. This particular concert (Sept. 19, at Carnegie Hall's Weill Recital Hall) features Nagauta, a style of shamisen music that was written as the accompaniment to Kabuki dance, and is therefore quite rhythmic and lively. Shamisen playing incorporates styling that would be considered "extended technique" in Western music, such hitting the body of the instrument or the subtle sound of detaching fingers from the neck. This Weill Recital Hall concert is performed by the world's leading Naguta Shamisen musicians; it's my hope that the music would be known and loved as much as Shakuhachi or Koto in this country.
The rock and experimental music drummer Brian Chase will be in residence at John Zorn's space, The Stone, from Oct. 18–23. Among many presentations during the residency, I recommend Oct. 21 (8 pm and 10 pm) sessions with Susie Ibarra, an innovative/avant-garde percussionist. Her improvisations revel in the endless possibility of percussion, fluidly drawing sounds from many different traditions and world musics.
While I'm sure the Met Opera run of Kaija Saariaho's L'Amour de Loin will be picked by many others, I consider it worth another vote. Saariaho's music is wonderful, of course, and Robert Lepage has fans all over the world, but here I'd like to call attention to the Finnish conductor Susanna Mälkki, whom I consider to be the great successor to Esa-Pekka Salonen. She evokes fresh personality and perspective from even the most well-known pieces. Having only heard her work for symphony and chamber music, I very much look forward to her Met debut. And, if I understand correctly, I believe she might be only the fourth woman to conduct the Met!
More in:
The WQXR e-newsletter. Show highlights, links to music news, on-demand concerts, events from The Greene Space and more.