Okkyung Lee on Extremes of Sonority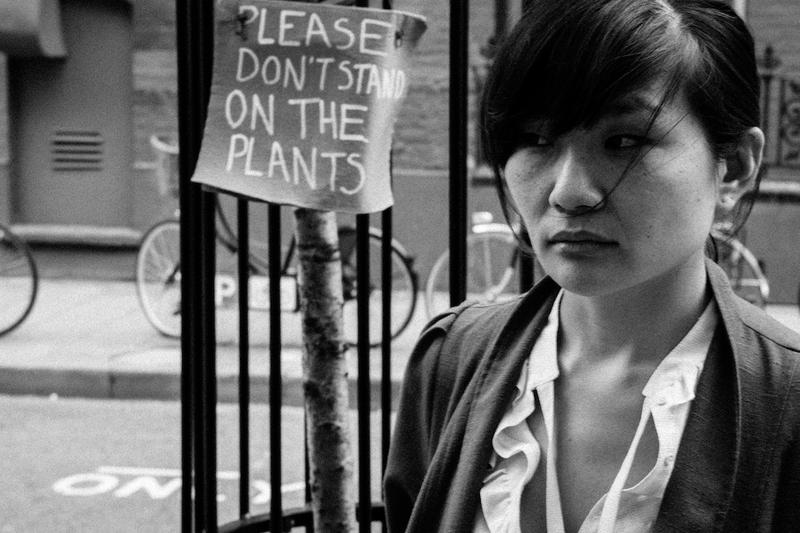 The music of cellist Okkyung Lee balances elements of free improvisation, contemporary classical, noise and Korean folk music. A well-known asset of New York's improv scene, Lee's collaborated with John Zorn, Jim O'Rourke, Vijay Iyer, Nels Cline and Christian Marclay. Her latest album Ghil – recorded and produced by Norwegian noise and metal musician Lasse Marhaug - was released last summer.
Not surprisingly, Lee's Mixtape explores extremes of sonority, from the quiet of Webern's 1905 String Quartet to John Zorn's soon-to-be released Oroboros for two cellos and percussion.
Anton Webern: Langsamer Satz (Slow Movement)
To me this piece is just drop dead gorgeous and those pizzicato lines always makes me smile.
Ole-Henrik Moe: Ciaccona for solo violin
Fascinating young norwegian composer Moe here explores the sonority of noise on violin so thoroughly and obsessively and unveils the pure beauty. Hear the harmonics dance!
Luigi Nono: ...sofferte onde serene...
The first time I heard this piece, I was struck by how fresh and timeless it sounded. The usage of the analogue tape is just exquisite.
Isang Yun: Piri
Unfortunately Isang Yun was quite a forgotten figure in Korea while i was growing up there due to the ideology war. I'm only glad to have rediscovered him in recent years and his quest to bring his identities together through his composition resonates deep in the core of me.
John Zorn: Oroboros
This beautiful and intricate brand new duo piece written for 2 cellos by Zorn goes to a completely different dimension with improvised percussion added on.
Luciano Berio: Duetti for 2 violins (selections)
These small gems I can listen to over and over and over and over. Deceivingly simple yet elegant and poetic, these melodies bring out the hidden romantic out of me.
Richard Barrett: "Helene" from Construction
I was fortunate enough to attend the premier of this massive piece a couple of years ago and really wish there would be another chance to listen to it live. How he's woven the electronics in this piece is just fabulous!
György Ligeti: Sonata for Solo Cello, Dialogo
I know this is more "conventional" sounding Ligeti but i just love the melodies. It's been haunting me since the very first time I heard in 1995.

*Not all compositions from the original playlist appear on Spotify.